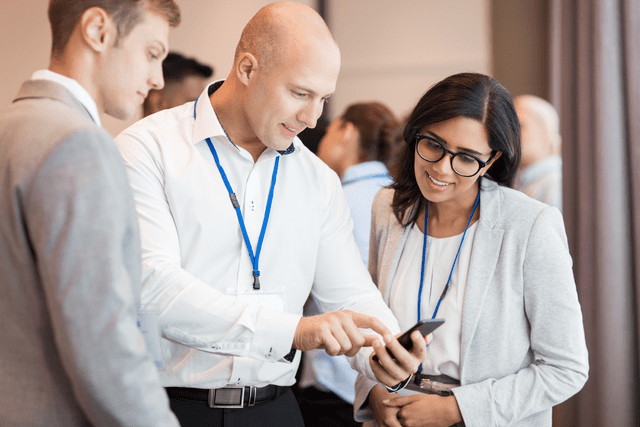 eCommerce is growing at a rapid pace. With the COVID-19 pandemic dominating the hearts and minds of consumers and sellers in 2020, this year (2021), it's imperative that you understand the latest strategies that brands and sellers are using to thrive in the Amazon marketplace.
As more businesses shift their focus to online sales, staying updated and informed on things like search engine optimization, sales funnels, and sponsored ads, is crucial to the success of your business.
That's why placing yourself in the room with experts who've pivoted and thrived through the ups and downs of eCommerce throughout 2020 can give you a competitive edge that allows your business to thrive in 2021.
Toward that goal, we've compiled a list of some of the biggest Amazon seller conferences in 2021.
Traditionally, many of these events are live, but some have decided to go virtual this year to protect against cancellations and to keep attendees safe.
Please keep in mind, the status of these events is subject to change, so you'll want to check with the organizers to confirm dates and locations.
1. The Prosper Show

When: July 13 – 15, 2021
Where: Las Vegas, NV
The Prosper Show is a 3-day live event that's dedicated to providing you with solutions to extend your brand, build your brand, and defend your brand. If you're an established Amazon seller, there's a lot you can get out of this event. There are 40 speakers—which include ex-Amazon leaders, influencers, and CEOs from leading marketplace solution providers—and over 100 exhibits that offer services to help you grow your Amazon sales.
2. ASD Roadshow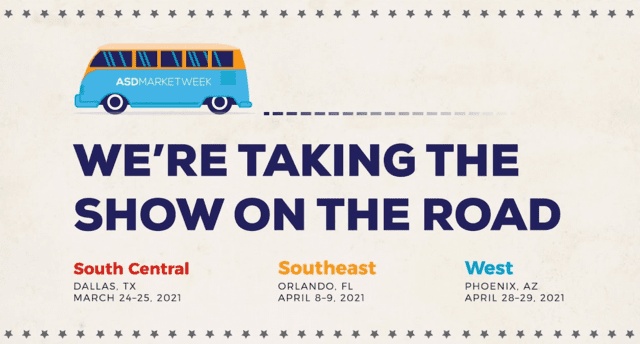 When: March 24 – 25 (Dallas), April 8 – 9 (Orlando), April 28 – 29 (Phoenix)
Where: Dallas, TX; Orlando, FL; Phoenix, AZ
Whether you're just starting your Amazon selling journey, or you're an experienced seller, the ASD Roadshow will help you develop and grow your product line. With over 200 vendors, you'll have the opportunity to connect with a wide variety of suppliers that offer high-margin products. This year you'll find the show in Dallas, TX; Orlando, FL; and Phoenix, AZ.
3. IRCE 2021

When: August 24 – 25, 2021
Where: Chicago, Illinois
IRCE stands for Internet Retailer Conference and Exhibition. 2021 will be the 16th year of the conference. Get ready to learn: The event has 130 sessions covering the most important topics and trends in eCommerce. In the exhibit hall, you'll find over 600 vendors that offer you technology and services to help boost your online sales in 2021 and beyond.
4. Amazon World Convention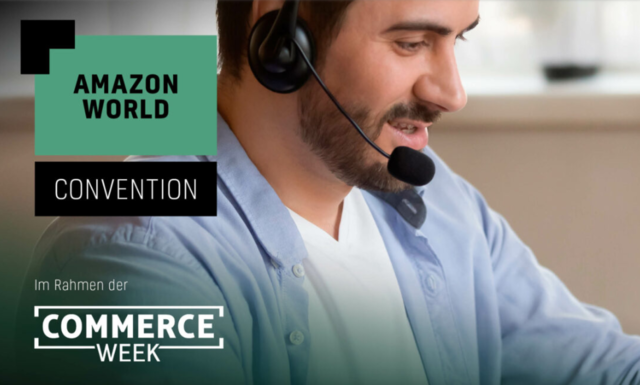 When: March 9 – 10, 2021
Where: Virtual
The Amazon World Convention is an annual Amazon seller conference held in Germany. This year, the conference will be held virtually. It will be a part of the virtual Commerce Week that's held between March 8th and 12th. On March 9th and 10th, the focus is on Amazon. You'll be able to attend live to hear Amazon experts discuss the topics of branding building, brand management, amazon advertising, performance marketing, A+ Content, Brand Stores, eCommerce Law, and much more.
5. Midwest E-Com Conference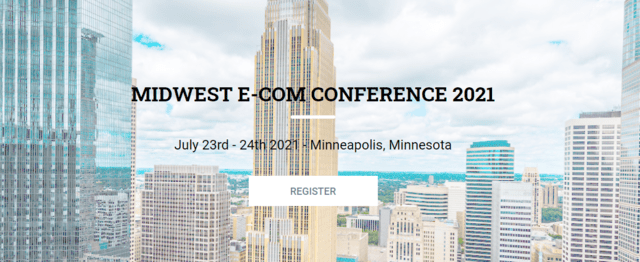 When: July 23 – July 24, 2021
Where: Minneapolis, Minnesota
2021 marks the 8th annual Midwest E-Com Conference. As usual, the emphasis is on learning the latest updates in the ever-changing world of eCommerce. The organizers encourage beginner sellers and experienced sellers to attend. There will be opportunities to network with sellers, which can help you discover the latest strategies and pitfalls to avoid. And you'll also have opportunities to meet with vendors that can offer insights and services to accelerate your success.
6. SellerCon

When: January 27 – 29, 2021
Where: Virtual
SellerCon went virtual this year, but the value didn't budge. The event occurred over 3 days between January 27th to the 29th. It featured 30 speakers and 3 breakout rooms. The event topics include scaling Amazon sales with Facebook ads, increasing your profits, exiting your business for a decent chunk of money, and much more. As of this writing, you can grab lifetime access to the recordings at a 30% discount.
7. eTail Virtual Summit

When: February 23 – 25, 2021
Where: Virtual
The eTail summit will be virtual this year. The organizers are committed to providing you with the latest eCommerce strategies and high-quality networking opportunities. Included in the 3-day event are interactive roundtables, deep-dive workshops, live chat, virtual happy hours, and virtual sponsor booths.
8. The Proven Conference

When: June 12 – 14, 2021
Where: Tampa, Florida
The Proven Conference is happy to be back in Florida this year. The event will be held at Saddlebrook Resort & Spa in Tampa. The conference focuses on sharing success stories and revealing the strategies and tactics that were used to achieve that success. The organizers pride themselves on not being a "pitch fest." The goal is to have you walking away with actionable information and a wider network.
9. White Label World Expo

When: September 1 – 2, 2021
Where: Las Vegas, Nevada
If you sell on Amazon, eBay, Etsy, or Shopify, then you'll want to consider attending the White Label World Expo. The event focuses on providing the latest strategies on the most popular eCommerce platforms. You also have several organized opportunities for networking and meeting with suppliers from all over the world. Tickets are free this year.
Wrapping Up
2020 saw a massive boost in consumers turning to online shopping. With this added attention and traffic, it's crucial to key up-to-date with the goings-on in Amazon and eCommerce as a whole.
Think about it: One strategy could increase your profits overnight. That's why attending an Amazon seller conference, or really any conference related to your business can return its value ten-fold.
Select an event or two out of this list of Amazon seller conferences and prepare to learn and grow.
Happy Selling,
The Page.One Team
The Last Word:
A large part of success is information. While attending a virtual Amazon seller conference may seem like a waste, remember, some of these events offer recordings with your purchase of a virtual event ticket. That means you get the benefit of being able to watch the conference again on your own time. You can't do that with a live event.