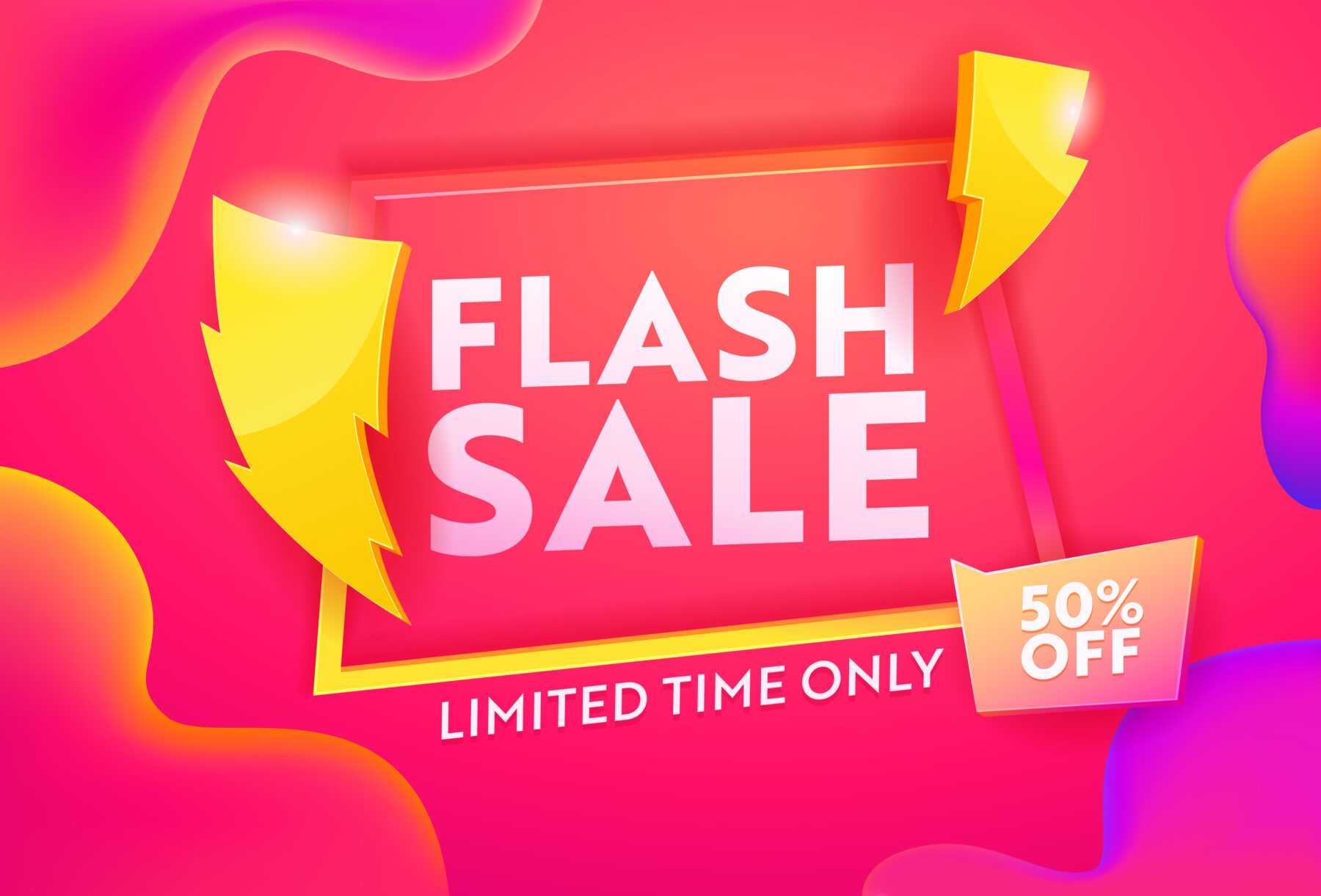 Amazon websites see millions of visitors per day. Established brands and new sellers can't help but notice the power and influence Amazon has acquired over the last decade or so—especially with the events of the last two years that have catalyzed online commerce as a whole.
As Amazon's product catalog continues to grow, competition among products will only increase, which means when you sell on the platform, you have to look for novel ways to capture shoppers' attention.
One unique avenue for a promotion that Amazon provides is Lightning Deals. As the name suggests, they're short promotions that offer a limited number of discounts.
These promotions bring scarcity to the online environment. Traditionally, a brick and mortar store may run a weekend sale, but online it's harder to offer the same scarcity. By making Lightning Deals only hours long, you capture more attention.
In today's article, we're going to break down the nature of Amazon Lightning Deals and the benefits of using them as a seller on the platform.
The Benefits of Amazon Lightning Deals
Product Launch Momentum – On Amazon, credibility is one of the biggest influences on whether your product sells well. As a new listing, you don't have the ranking and reviews that communicate credibility. As a shortcut to competing with more established listings in the search results, Lightning Deals shine a temporary light on your listing. When you first launch on Amazon—and have accumulated some sales and reviews—Lightning Deals can be a great way to gain visibility, capture sales, and improve your organic ranking.
Raise Your Best Sellers Rank – One of the main influences on your Best Sellers Rank is your sales velocity. While Lightning Deals are short promotions, with temporary increases in your BSR, if you use the traffic you gain from the promotion as momentum and continue to deliver on your product quality, service, and advertising, it can catalyze a best-selling listing.
Brand Awareness – It's easy for a customer to stick with a brand that they first purchase or that they've been using for a while, but when you offer great deals with scarcity it encourages them to try you out. Similarly, when you run an Amazon Lightning Deal, you lower the barrier of entry for a customer to purchase from you, while getting your brand name in front of them.
Reduce Inventory – If you're trying to get rid of a product or you want to avoid upcoming storage fees, running a Lightning Deal can be a quick and efficient way to reduce inventory.
Where to Find Lightning Deals
You'll find Lightning Deals in various places on the Amazon website (search results, advertising, etc.), but you can find the current promotion on the Today's Deals page.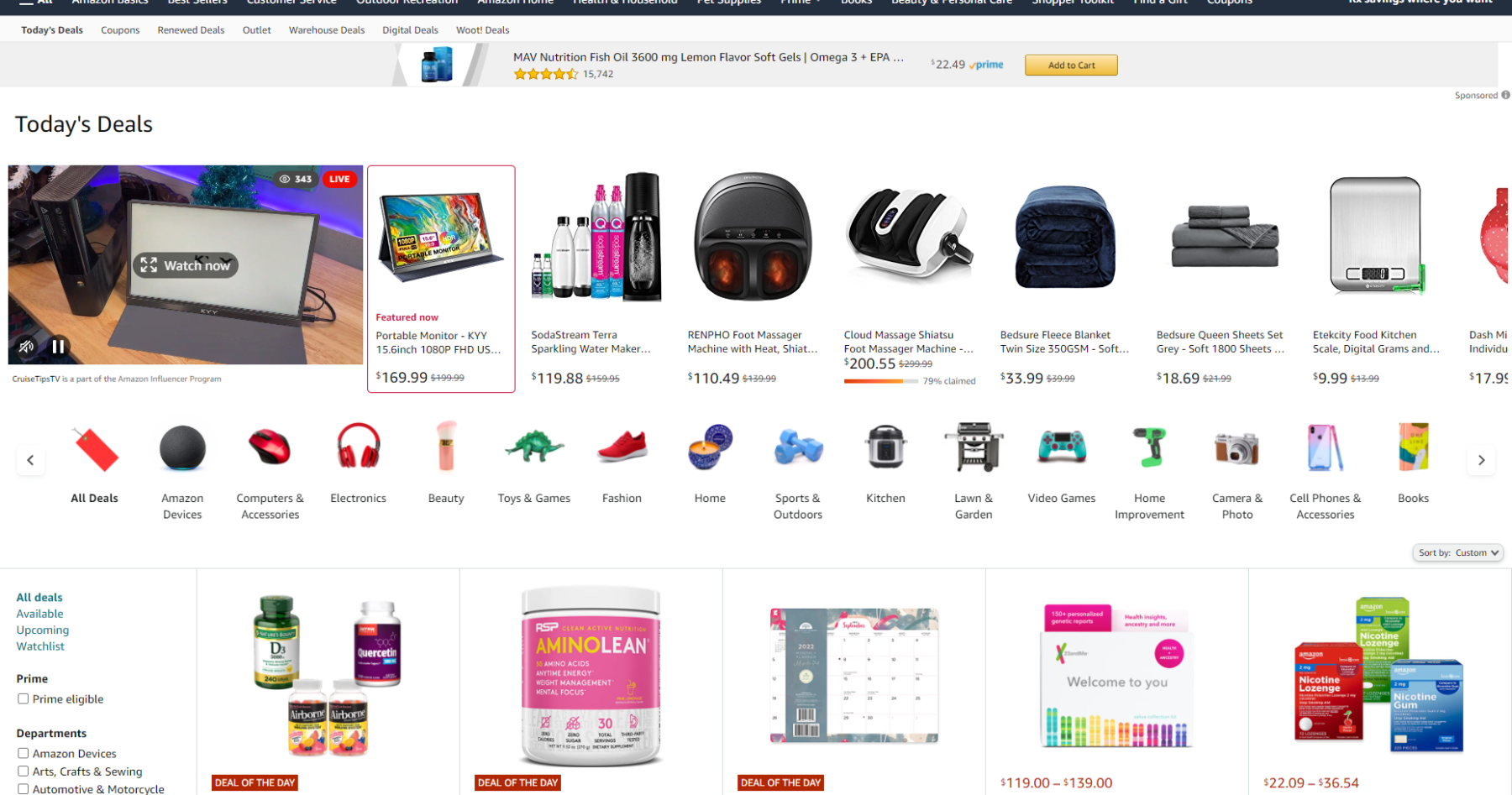 During Prime Day, all the Lightning Deals are exclusive to Prime members, so you'll find them on the Prime Day page as well.
On the Today's Deals page, customers can view Upcoming Deals that will become active in 24 hours. There's also a feature that enables them to set up a notification to purchase the product once it's available. This preemptive action helps increase buy-in.
On search results pages your listing will have a Lightning Deal label which helps promote visibility.
On your listing page, shoppers will see the list price crossed out and the "Deal of The Day" price and savings percentage underneath. They will also see a timer that counts down until the end of the deal window. Sometimes you'll also see a status bar of the percentage of deals that have been claimed.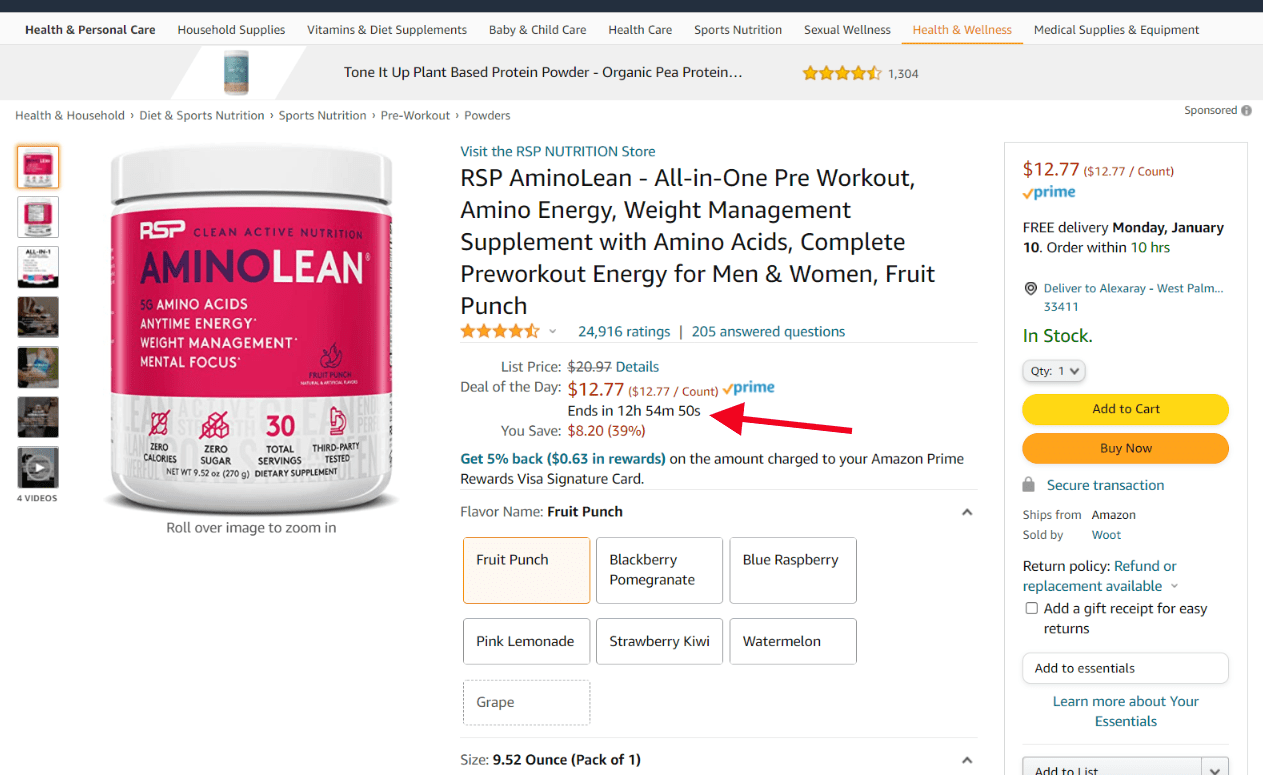 How Lightning Deals Work
With Amazon Lightning Deals, the promotion runs the entire promotion period or when all the deals are claimed.
As a seller, you create your Lightning Deal in Amazon Seller Central under Advertising. The process is rather simple: You select the product you want to promote, select a date range based on the available options, set the discount or price per unit and quantity, then submit.
Amazon limits the price, discount, and quantity of the deal. For instance, you have to offer at least a 15% discount.
When Amazon approves your Lightning Deal, you'll be notified. Unfortunately, you can't influence the specific day and time.
Cost
There's a fee to run Lightning Deals, but timing and other factors influence how much you'll pay. The fee is a fixed cost and is not based on the performance of the promotion. Generally, the fee ranges anywhere from $150 to $600.
Requirements
While Lightning Deals are available for most sellers, there are a few requirements you must meet. For example, you must have a Professional Seller Account and an overall seller rating of at least 3.5 stars. There are product requirements too. For instance, your product must be Prime-eligible and have a rating of at least 3 stars.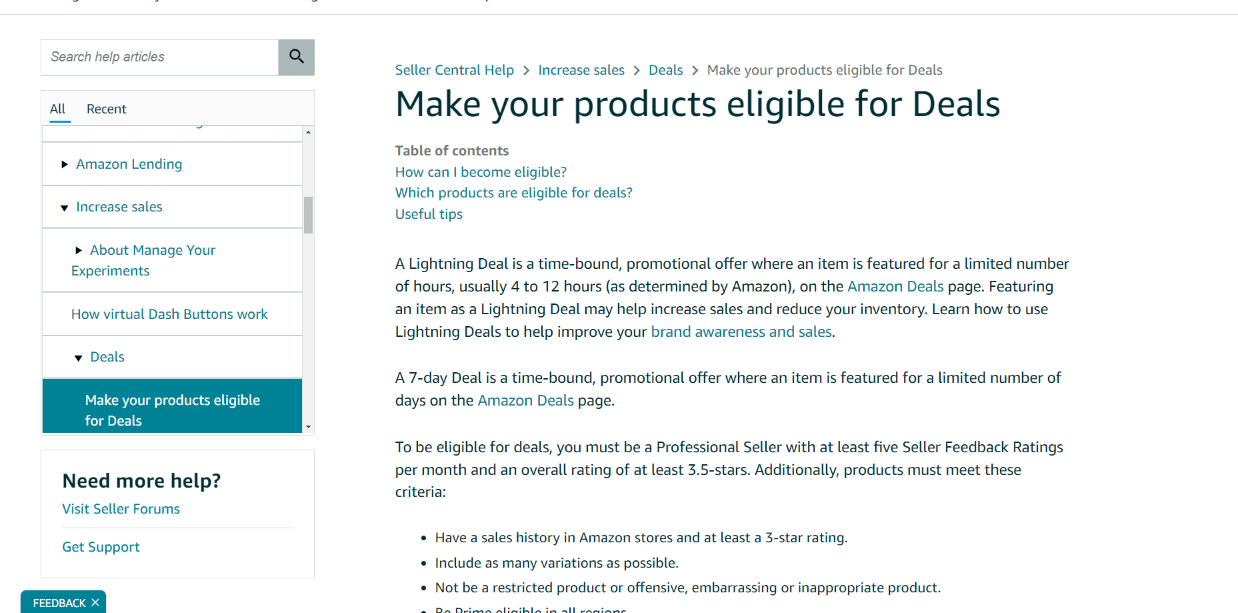 On Prime Day, Lightning Deals come with extra requirements. For instance, the price of the deal has to be the lowest selling price of the product for the year.
Strategy
As an Amazon FBA Seller, the main thing you'll want to keep in mind is that the time, day, and product you select to run your deal can have a large influence on how well your promotion goes.
Before you set up your promotion, take a look at the products in your category and how their Lightning Deals affect their organic ranking and Best Sellers Rank over time. Study what types of deals they're offering; of course, you'll also want to factor in whether seasonality has an influence on the performance.
Wrapping Up
Before you engage in any promotion, you want to first focus on producing a great product and optimizing your listing photos and content. Lightning Deals enable you to embrace a large audience—including audience segments who may have not taken a chance on your product without a discount. You want to make a good first impression.
If you try to run Lightning Deals as your only promotional mechanism, they likely won't have a major long-term influence on your listing. But, when you combine it with other forms of promotions, they can be a catalyst for product visibility, brand awareness, and sales.
Happy Selling,
The Page.One Team
The Last Word:
Depending on your product price point, you may factor in the cost of the Lightning Deal and find that you won't make much of a profit. Before you decide against it, you might also consider how these deals help capture new prospects.