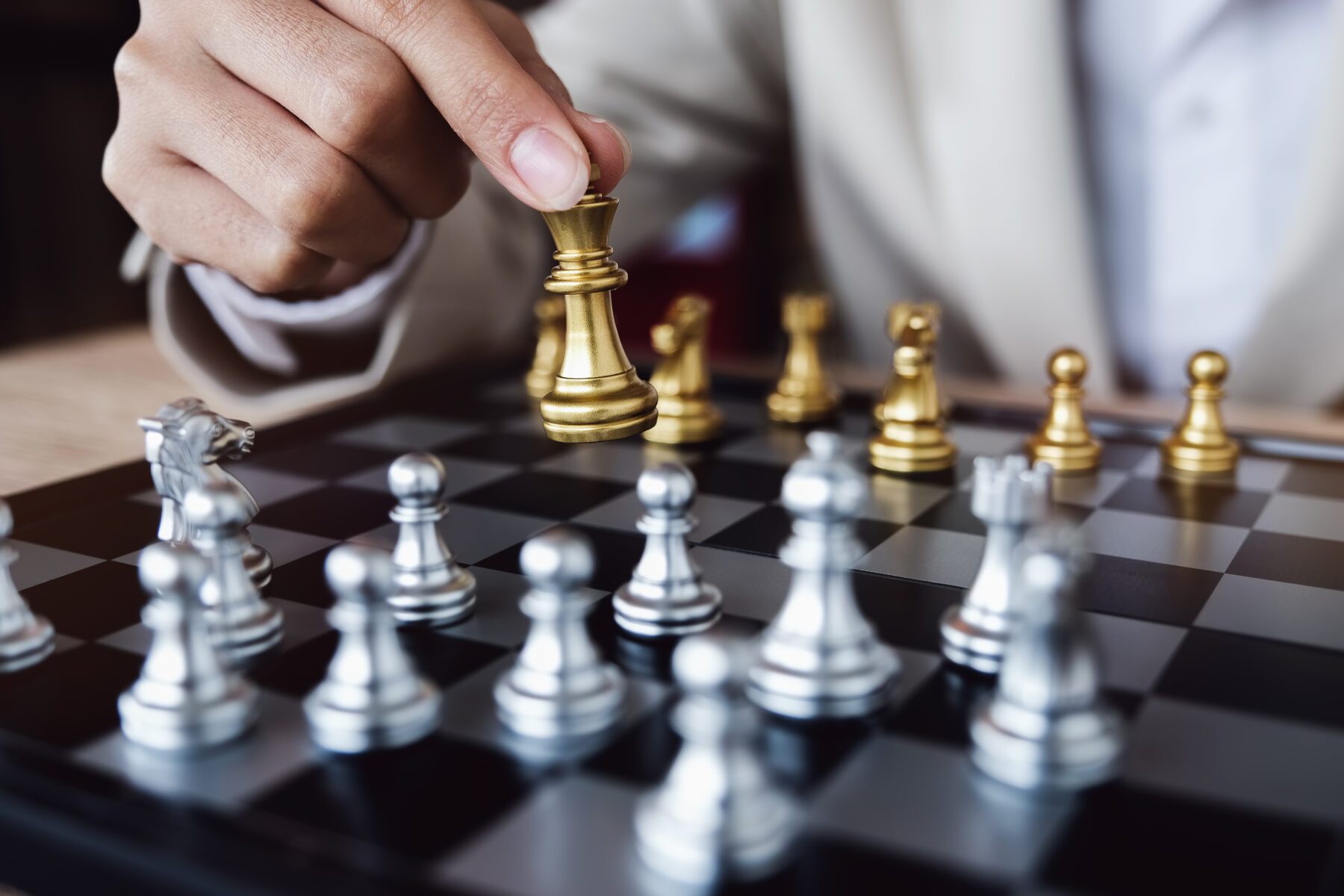 When you're creating a listing on Amazon, generally, you do your initial competitor listing research to find angles for your listing copy, photos, etc. For many fulfillment by Amazon (FBA) sellers, that's where the listing research ends.
Many will use the insights they gained for their initial product listing optimization, but then they don't have a system or process for revisiting those listings and continuing to optimize their listing. That's a missed opportunity.
Each of your competitors' listings acts as a data hub. Although you don't have precise data into the nature of how they're selling and what's making the biggest difference, there are still ways for you to glean that information from studying their listing.
Additionally, if your competitors are actively optimizing their listings and doing research on your shared target audience, their listing becomes a key source of information. It can be helpful to track the changes to their listing, so if you notice a boost in sales velocity, you can make better attributions on what you should adjust on your listing.
In today's article, we're going to break down three ways to conduct an Amazon competitor analysis to help you optimize your listing.
Audit Their Keywords
As you begin to rank for keywords and your listing gains more authority, you'll want to expand the keywords you're targeting. What keywords should you target for Amazon SEO? That's where a competitor's listing comes in handy.
Visit their listing and run what's called a reverse ASIN search. There is software that allows you to do this, including Helium 10's Cerebro.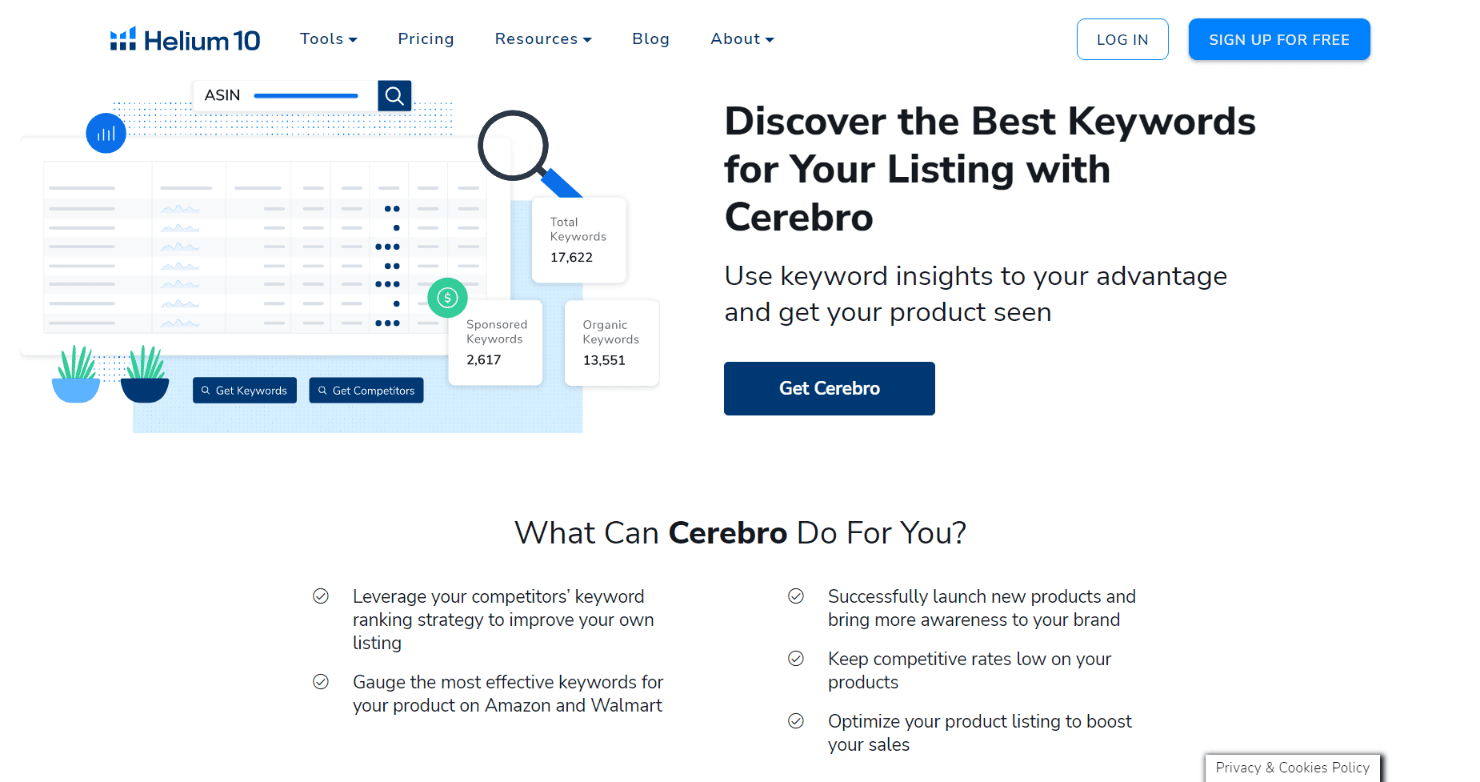 You enter a competitor's ASIN and you get to see the keywords that the listing ranks for by search volume.
You might find a unique keyword that your competitor is ranking for that you'd never consider.
Another way to study your competitor's keywords is by dissecting their product title.
The title is the highest variable for ranking. Identify the keywords they're using in their title and check the search volume for those keywords.
If the search volume is high enough for your product niche, you might want to add that keyword to your listing.
Additionally, you'll want to examine the dots they connect in their title. Meaning, do they refer to who the product is for or what settings it can be used in? Is their title focused on features? Here, you're trying to get a better gauge for why they're selling well because sometimes it's not so much a specific keyword as it is the way they connect the dots for the consumer.
For example, look at these two mortar and pestle products.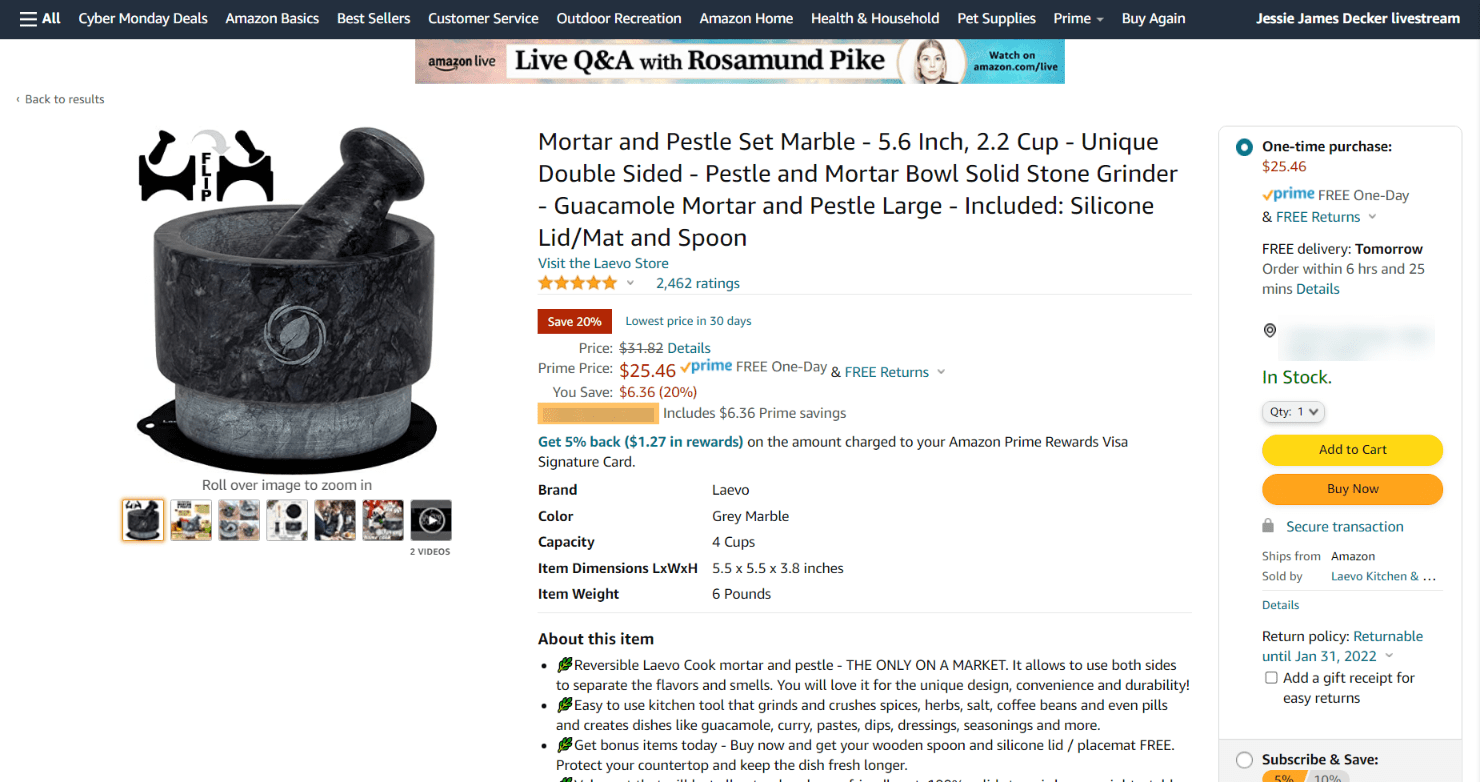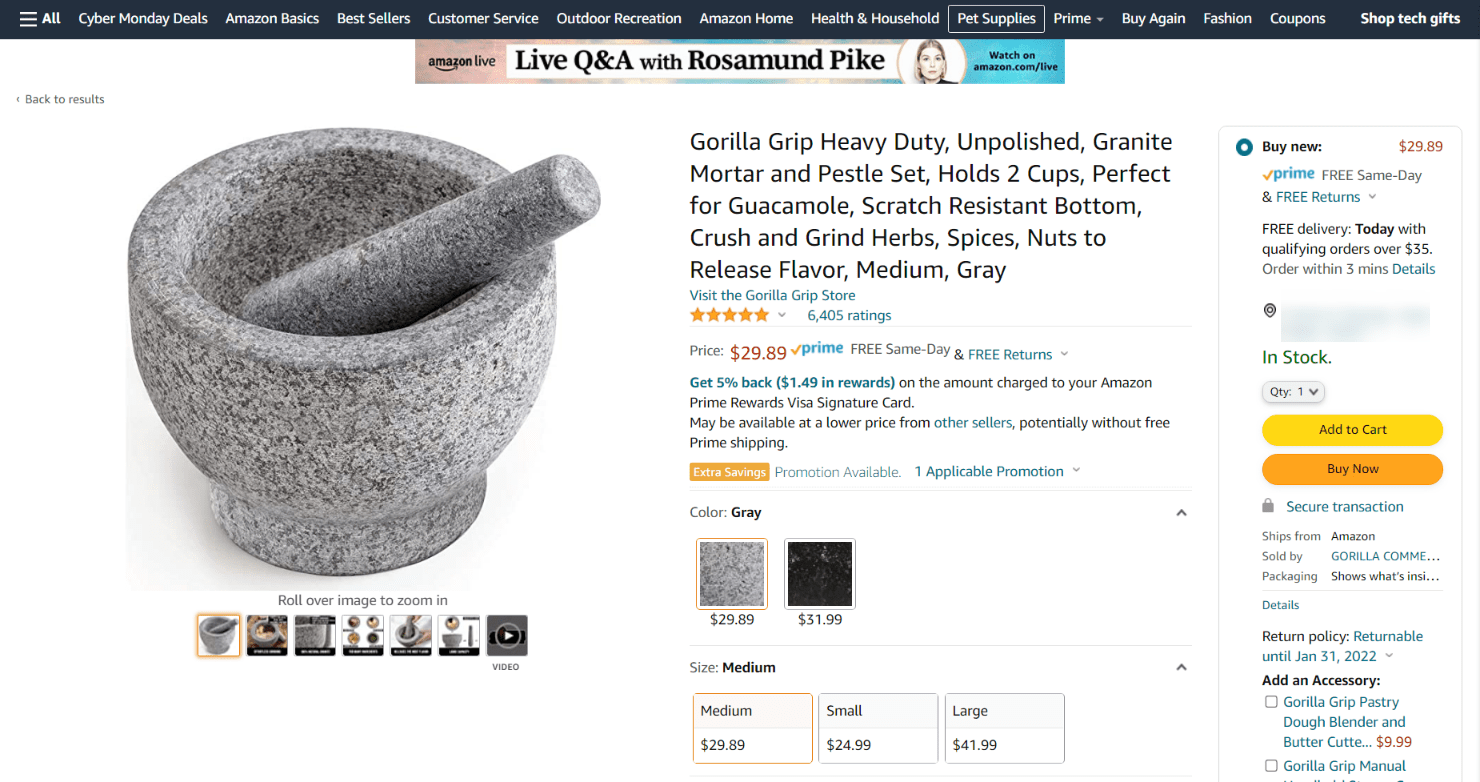 One title focuses on features ("double-sided," "solid stone," "silicone lid."), while the other focuses on uses and benefits ("crush and grind herbs, spices, nuts.").
Which focus is better? It depends on the market. But as an Amazon seller, you might look at your competitor's listing and adjust your title to be more aligned with the focus that they took (e.g., features vs. benefits).
Audit Their Photos
Another area you'll want to examine is your competitors' photos. First, evaluate the quality. Are the images grainy or blurry? If the answer is yes, yet the listing is still selling well, it might suggest that your target audience isn't focused on the pictures, so maybe you should devote more time to the copy.
Another area you might want to evaluate is whether they're features or benefits-focused. Depending on the nature of the product and what it's used for, some shoppers are more concerned with knowing that the features they need are present in your product.
If you notice that your competitors' photos focus on features, then maybe adjust your photos to do the same. Likewise, if you notice they're focused on benefits, although you know features matter to your audience, maybe try focusing on benefits in your images too.
Additionally, if you notice the competitor using their product images to highlight a feature that you've improved upon, you may want to add a photo to your listing that compares that feature to your new and improved version.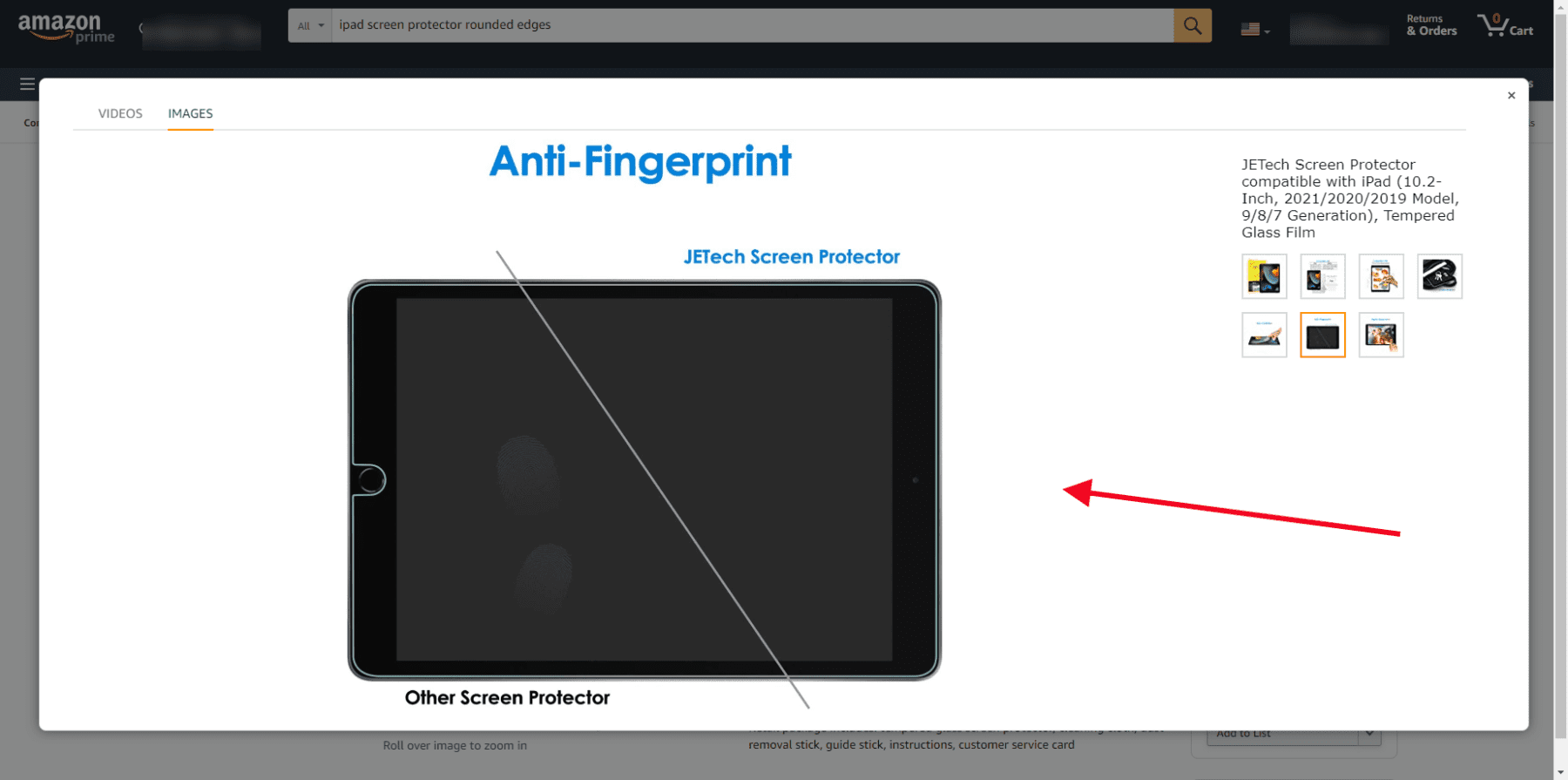 Audit Their Reviews
One of the most helpful places to study your competitors' listings is the review section. Reviews don't require the seller to proactively update their listing, customers just feed you data on autopilot.
You'll want to take the same approach that you likely took when you were conducting your initial product research: take inventory of what people are commenting on, both good and bad.
Here are three other things you might look out for:
Poor Communication: Some reviewers will complain that the product isn't the size it said it was in the listing, or that they didn't know the product wasn't compatible with the way they intended to use it.
Complaints like those are very helpful in indicating what you might adjust on your listing. Sometimes the listing includes the correct information, it's just not prominent so shoppers skip over it. If you find there's a feature or fact about your competitors' product that reviewers consistently refer to, make that feature or fact clear on your listing.

Language: Oftentimes, you'll notice a pattern of language that reviewers will use on a listing. It can be as simple as "it's so stylish." If you notice any repeat use of words or phrases, add those to your listing copy or images. By using the words of your target audience, they'll feel more aligned with your brand or product.
Review Velocity: If you notice that a competitor has recently gotten a lot of reviews or they've been steadily getting reviews, you might want to dig deeper into what their strategy is.
They may be using black-hat tactics, but maybe not. You might consider checking out their social media channels or joining their email list if you haven't already.
Are they asking for feedback? You might also purchase their product, even if you have before, and see if they're asking for feedback on their product insert or email follow-up sequences.
Shoppers usually have a category of products they'll leave a review for and others that they won't. If shoppers are leaving reviews for your type of product on another listing, you can likely get them to leave reviews on your listing too. Find out what your competitors are doing, and if it's not against Amazon's terms of service, maybe mimic their review-getting strategy.
Wrapping Up
When you're selling products on Amazon, think of competing listings as extra real estate. They're busy doing research for you and it's your job to absorb that information. Make it a routine process—at least once a month—to audit your new and old competitors to see how they're selling.
If they're selling well, review each of the areas we discussed in today's article and see where you can make improvements to your listing. Consider consulting with an Amazon listing optimization service. Sometimes the smallest improvements can make the biggest difference.
Happy Selling,
The Page.One Team
The Last Word:
If your competitor's listing hasn't changed much from when you last audited it, check out their Amazon storefront. With sellers increasingly adopting storefronts, their listing may have gotten extra attention from simply being laid out in an attractive format on their store page and the seller driving traffic to the page.