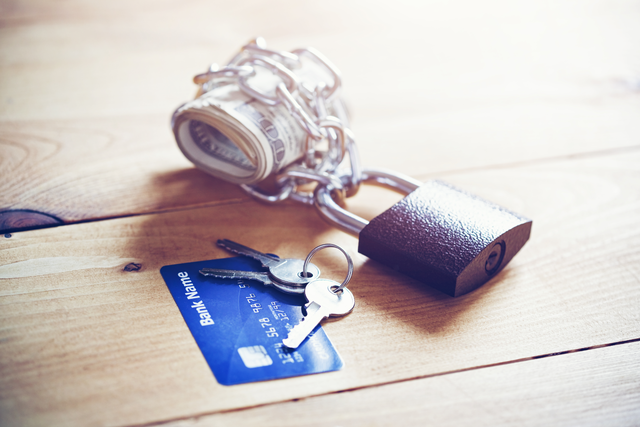 Update as of March 2021
Amazon is now accepting PENDING trademarks in certain situations. If you have applied for your TM through the USPTO and have a working pending trademark #….you should apply to brand registry NOW. You'll need proof of your pending application and visual proof that you are using your mark in trade (website, packaging, etc).
========
If you want to get the most value out of your Amazon selling efforts, then registering for Brand Registry is a no-brainer.
Brand Registry is a program that Amazon started offering in 2015. It originally started as a way to protect brands from counterfeit products, but now it's expanded to include a whole suite of services that give brands a competitive edge.
You apply to the program one time, and once you're accepted, you're in.
Before we cover all the benefits and how-tos of enrolling in Amazon's Brand Registry…
Keep in mind that third-party Amazon sellers make up over 50% of Amazon's revenue. That means that brands like yours are generating most of the sales. If you want to be part of that number, you want access to the best tools available. And that's what you get as a member of Brand Registry.
The Benefits of Amazon Brand Registry
1. Greater Control Over Your Product Listing
With Amazon Brand Registry, you're able to customize your product listings with different designs and more details. These features can help push your prospects to choose your product over the alternatives.
2. Advanced Analytic Tools
One of the biggest complaints that brands have about selling on Amazon is the lack of data that Amazon gives you access to.
Well, as a Brand Registry member, you get access to data tools that help you make better-informed decisions on what products to sell and what things to tweak on your listings.
One of those tools is Amazon Attribution. Now you can track how your non-Amazon-related advertising strategies are helping your product sales.
Another tool you get access to is the Brand Analytics search term tool. It gives you insight into what search terms are getting a product the most clicks and conversions. It also helps you monitor search trends on a daily, weekly, monthly, and quarterly basis.
Here's how Amazon describes it:
"Discover what products are winning the most clicks and conversions on strategic search terms. Assess the impact of your marketing campaigns by monitoring trends."

3. Access to More Media and Advertising Options
The way you present your product directly influences if a customer wants to buy from you or not. Well, with Amazon Brand Registry, you can present your product in more persuasive formats: You can add product videos to your listing, launch a storefront, and run livestreams.
You also have more advertising opportunities with sponsored brands ads and sponsored display ads.
Sponsored display ads allow you to target people on Amazon and on Amazon's affiliate websites. On Amazon, these ads sit on individual product pages—either under the bullets or under the buy box. This allows you to place your ad directly on a competitor's listing.
Sponsored brands ads (formerly called headline search ads) are large rectangular ads that sit on the top, bottom, or middle of search results pages. They allow you to promote your brand and up to three of your products. Here's an example: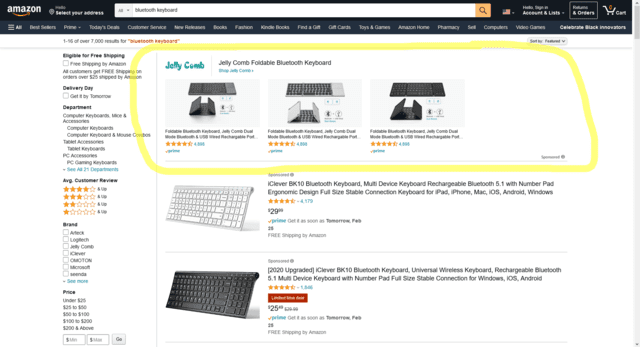 4. Avoid Counterfeit Products
Imagine someone selling what they claim is your product on your listing for a cheaper price. In the Amazon seller community, those people are called listing hijackers. They rob you of sales.
In the past, you'd have to contact Amazon, and it'd take days for them to respond and sort the situation out. But with Brand Registry, you get a few services that make this process much easier.
One, the Brand Registry program has a dedicated support team that quickly handles IP infringement.
Two, Amazon enrolls you in their automated service that looks for IP infringement based on the details you provide them. That way you don't have to spend time (or hire someone) to constantly be on the watch.
Three, you get access to a self-service tool that allows you to manually remove hijackers from your listing.
5. Access to A+ Content
Some product pages have large images and infographics in the middle of the listing. Those added features are part of what's called Amazon A+ Content. Those features become available to you when you register for Amazon Brand Registry.
A+ content allows you to feature your brand and product with visually-appealing graphics and detail. By doing that, you help a customer better understand the benefits of your product and what it has to offer them
Here's an example: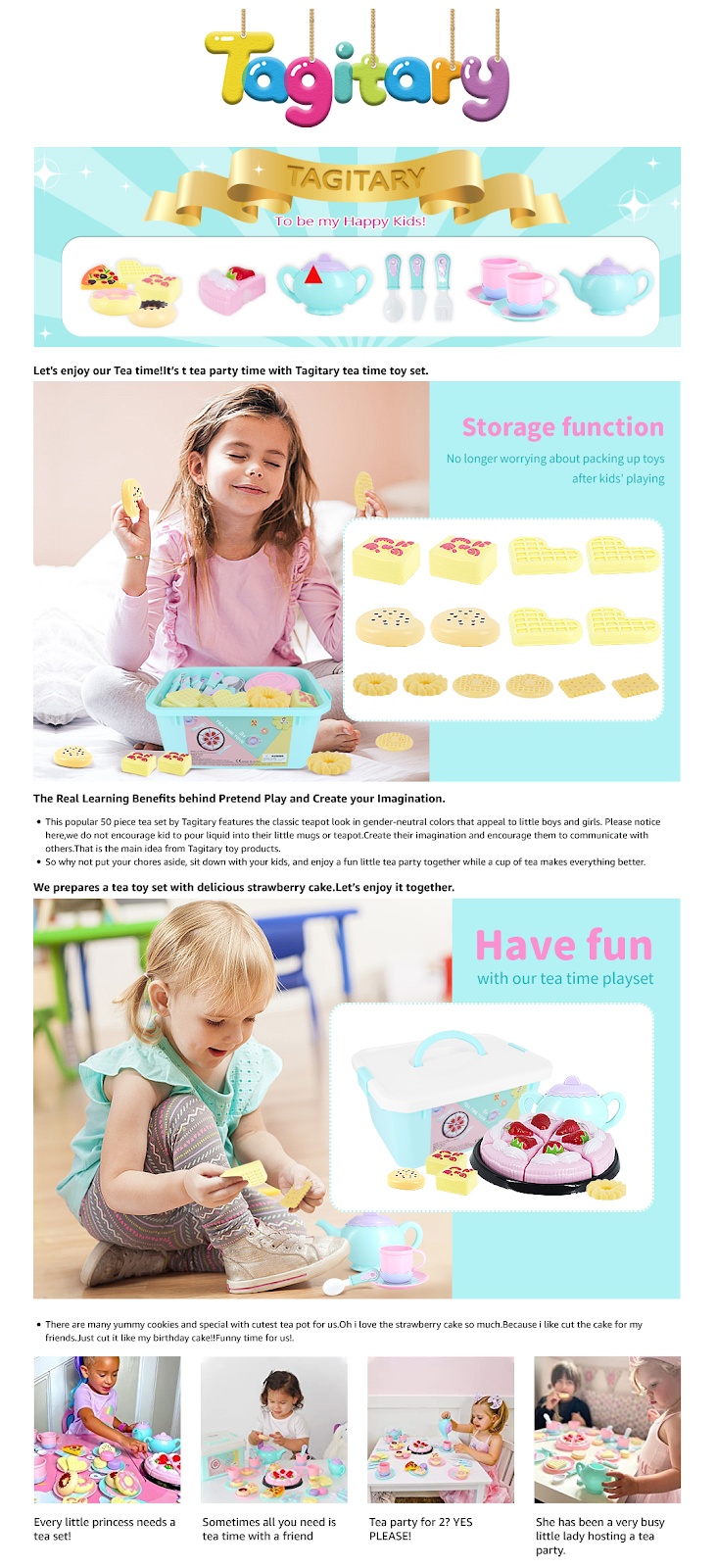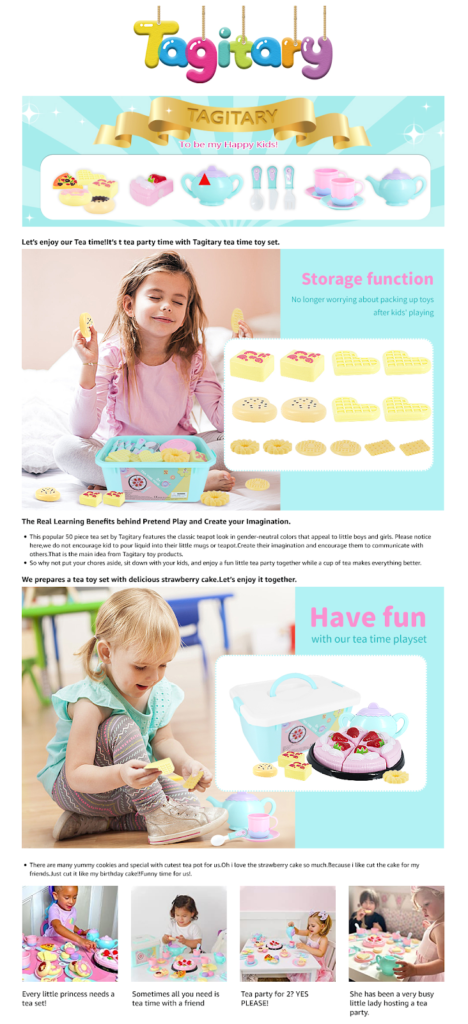 The Requirements of Amazon Brand Registry
This is where some sellers get hung up: To enroll in Brand Registry there are some requirements you must meet.
The requirements may vary slightly across countries, but the one variable that holds is that you need a registered trademark.
The cost of getting a trademark is the main cost to enroll in Amazon Brand Registry; the program itself is free.
Acquiring a Trademark
Amazon requires that your trademark be "a text-based mark (word mark) or an image-based mark with words, letters, or numbers (design mark)."
To complete the Brand Registry application, you'll need an image of the trademarked logo and an image of the product or packaging with the trademarked logo.
The cost of registering for the trademark depends on the product category, but the price generally ranges from $250 – $400.
As of this writing, Amazon accepts government-issued trademarks from the U.S., Canada, Mexico, Brazil, U.K., European Union, Australia, India, Japan, France, Germany, Italy, Spain, and the United Arab Empires.
Depending on your country, it can take up to a year to fully register the trademark. But thanks to Amazon's IP Accelerator service, you don't have to wait that long to get access to Brand Registry.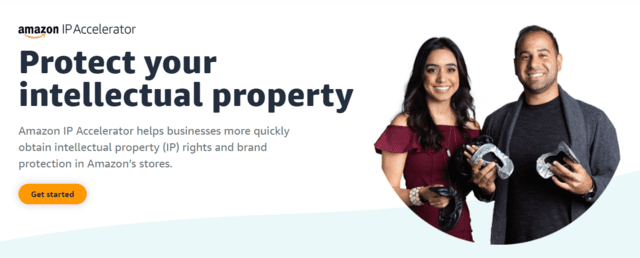 IP Accelerator connects you with an Amazon partnered attorney who can assist you in the trademark process. If you choose an attorney through the program, Amazon will accept your Brand Registry application before your trademark goes live.
In general, enrolling in Brand Registry through IP Accelerator takes about two weeks.
The Process of Amazon Brand Registry
The process of enrolling in the Amazon Brand Registry is pretty straightforward.
1. Sign up for a Brand Registry account (use your existing Seller Central login information if you already have an account)
2. Complete the 4-step application
You'll need your trademarked brand name/logo, trademark type, trademark registration office, trademark registration number, product images, brand logos, packaging images, website, and social media information, manufacturing details, and product categories.
3. Amazon verification – Amazon will send a verification code to the person connected to the trademark account.
4. Log in to Seller Central and enter the verification code.
After step 4, you should be accepted into the Brand Registry program within 1 – 2 days.
Wrapping Up
By now it's clear: The benefits you get as an Amazon brand-registered seller are worth the time, money, and effort to enroll.
Remember, as of now, it's a one-time process. So, once you're in, unless you want to launch a new brand in the future, you're set.
As a member of Brand Registry, you finally have the tools that allow you to sell on Amazon with greater effectiveness.
Happy Selling,
The Page.One Team
The Last Word:
Some sellers have expedited the Brand Registry process by applying for trademarks in Germany, the U.K., or the EU. These countries tend to process trademarks quicker. This is something you might consider if you want to avoid some of the costs of hiring an attorney through Amazon's IP Accelerator program.
Amazon allows you into Brand Registry on their U.S. (.com) platform with trademarks from those 3 locations (Germany, the U.K., or the EU) only.
But keep in mind, if you're in the U.S., this strategy won't protect you from trademark infringement outside of Amazon's platform.