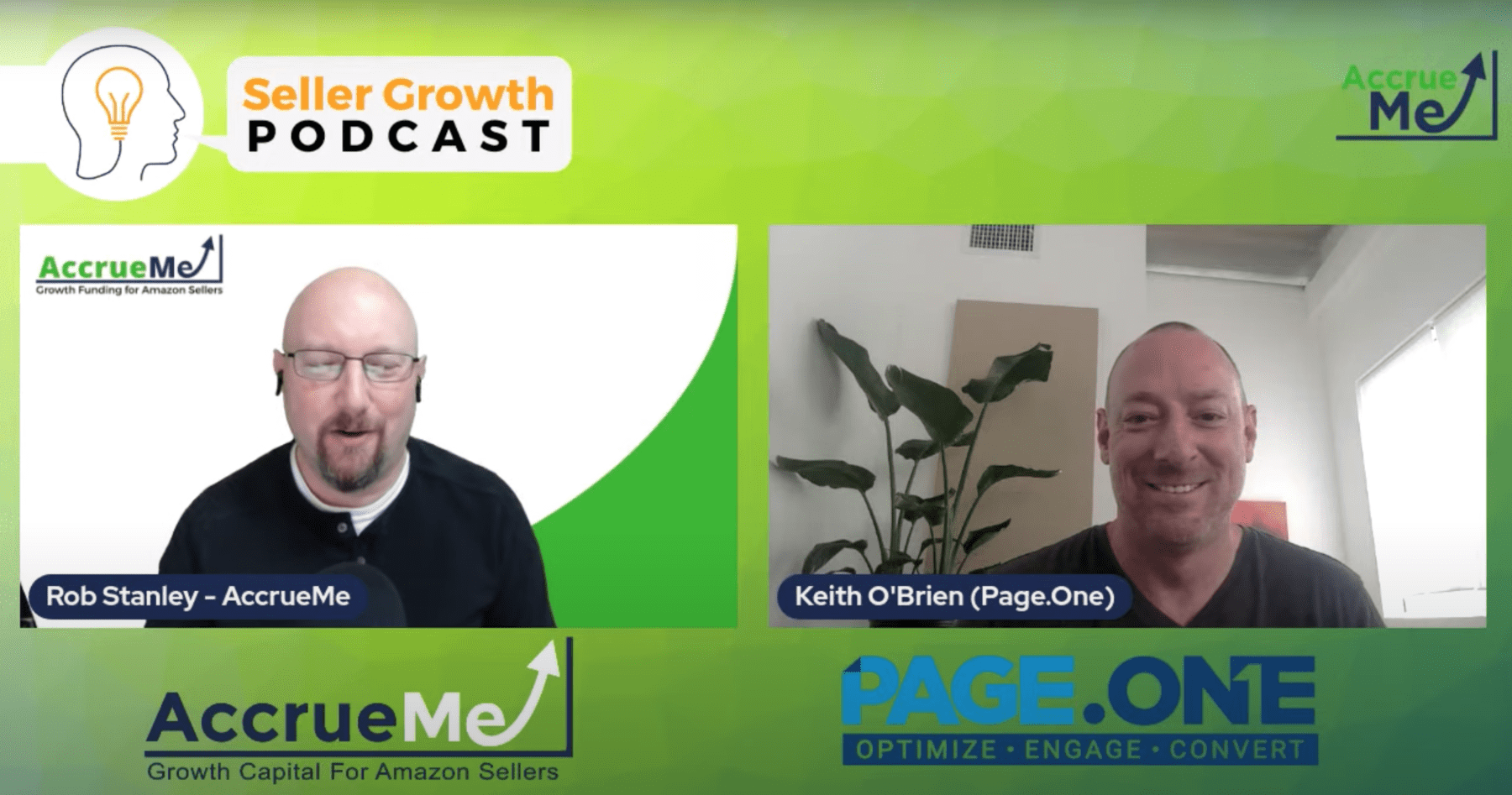 Here's our very own Page.One CEO Keith O'Brien with another podcast guesting.
In this AcrueMe Seller Growth Podcast episode, Keith talks about:
Some major Amazon changes over these past years;
Key strategies that work on don't work for Amazon sellers;
What changes sellers can expect in 2021 and how to prepare for the future.
Excerpt from AcrueMe's YouTube channel:
Also covered in the interview with Keith O'Brien:
00:00​ Introduction of Keith O'Brien of Page.One.
4:34​ What strategies are still effective?
6:18​ What has improved and/or gotten easier/simpler? What has become more difficult?
11:34​ What hasn't really changed over the last few years…if anything?
13:50​ Are Amazon Giveaways still effective?
17:00​ Advice for new sellers that larger brands are already doing?
20:50​ When should and Amazon sellers expand to more ASINs?
24:36​ Challenges with Amazon Sellers is?
26:14​ What changes on Amazon for 2021?
33:14​ Should you be prepping for Amazon Q4 now?
Listen to the full episode here.