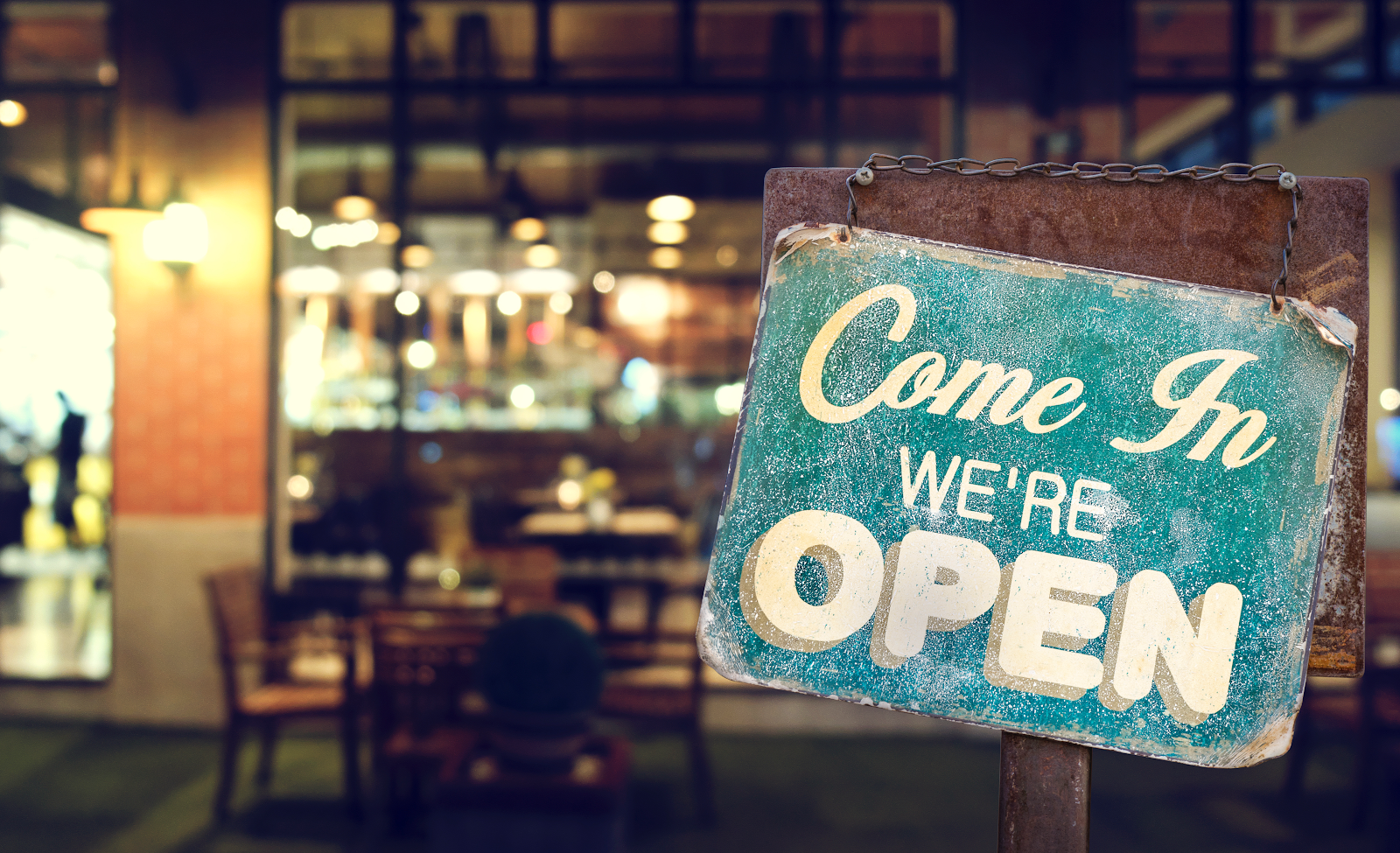 When a customer searches for products on Amazon, they're hit with an assembly of images, titles, and price points.
It's overwhelming. They don't know what listing to visit first and who to trust.
So, what do they do?
They look at the reviews.
The review rating and count may indicate that a specific product is reputable, but it doesn't tell them who they can rely on in the future when they want similar products or similar quality products.
Well, that's where building an Amazon storefront comes in.
Amazon Storefronts is a self-operated service that allows you to create a brand-based eCommerce store that sits on Amazon.
On your storefront, all the focus is on your brand. There are no competitor listings or ads. This is where you're allowed to shine. You can emphasize your value proposition and leave an imprint in the mind of your prospects and customers.
One cool feature of an Amazon storefront is that you can create curated collections of your products so that customers see everything you have to offer in specific categories.
For example, if you sell clothing, you can set up a homepage that features a variety of products, then you can create a separate page for men's clothing, women's clothing, and new arrivals.
Now, setting up an Amazon storefront is free. The only requirement is that you have to be a part of their Brand Registry program.
And this relatively low barrier to entry is great because when Amazon first launched storefronts, they only allowed vendors to use them.
Today, any brand-registered seller can set up a storefront.
In this article, we're going to lay out six reasons why you should make it a priority to create an Amazon storefront as soon as possible.
Reason #1 – You and Only You
One of the main benefits of Amazon storefronts is that you finally have a place where your brand can dominate a prospect's attention.
You can send external traffic to a dedicated page that showcases all your products. It's almost like having your own eCommerce website, except now you get to piggyback off of Amazon's brand reputation and trust.
With Amazon stores, you can customize pages with a single product or multiple products. You can add videos, photos, slideshows, and text.
You don't have to be a spectacular designer to set up a storefront. Amazon gives you templates and drag-and-drop tiles that make it relatively easy to navigate.
Prospects can visit your storefront by clicking on your store link on your individual product pages (under the product title) or by direct linking.
One other way you can drive traffic to your store is through Sponsored Brands Ads like this one: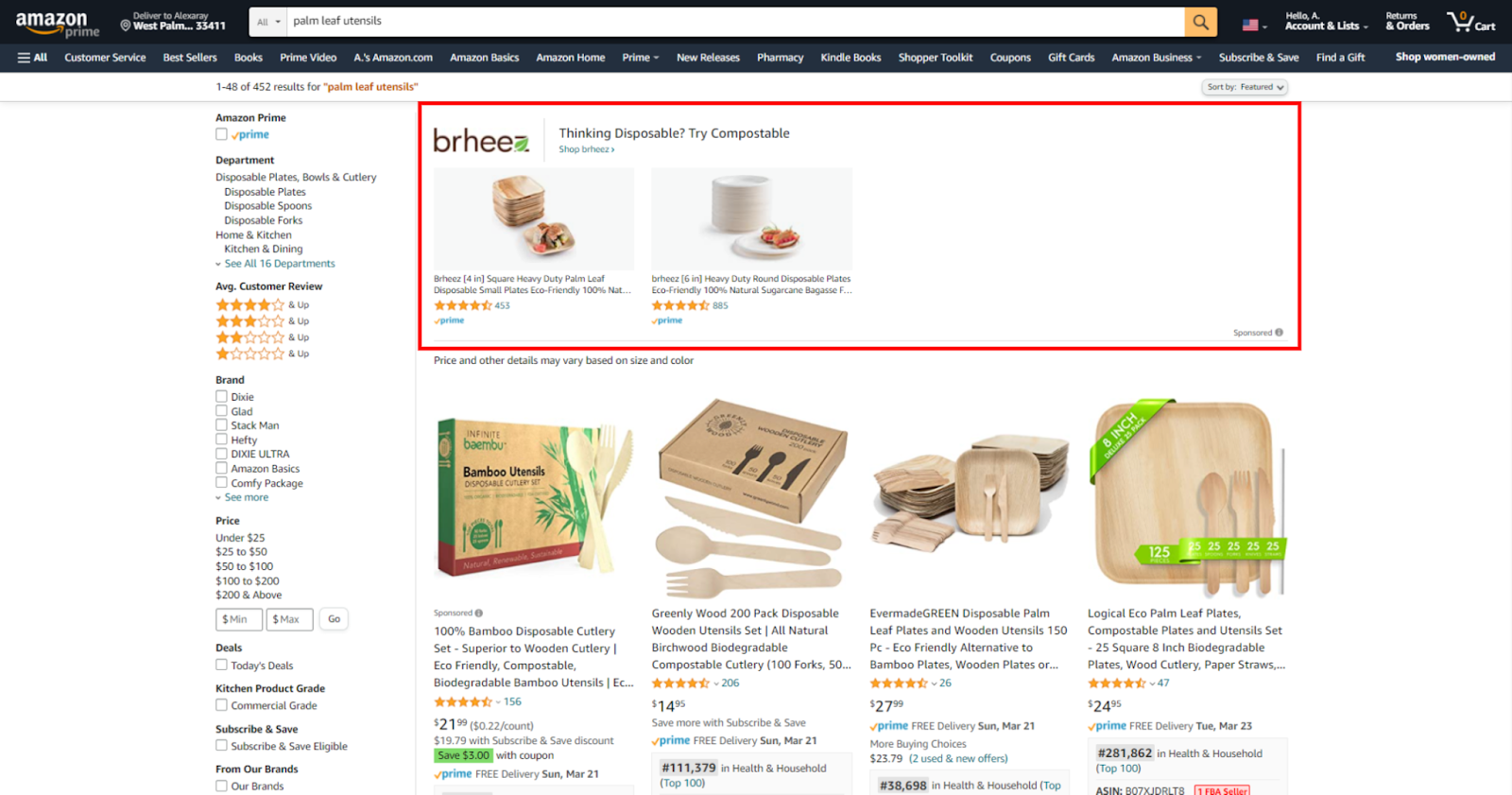 Sponsored Brands Ads sit at the top, middle, or bottom of search results pages. There are three types of Sponsored Brands Ads, but the one in the screenshot above is the Store Spotlight ad type.
You can feature up to three products on these types of ads. When prospects click on your brand logo or click "Shop [insert brand]," they're taken to a general landing page that features a variety of your products, or if you set up your store, they're taken to your official storefront.
When we click on the brand logo in the Sponsored Brands Ad above, here's what we see: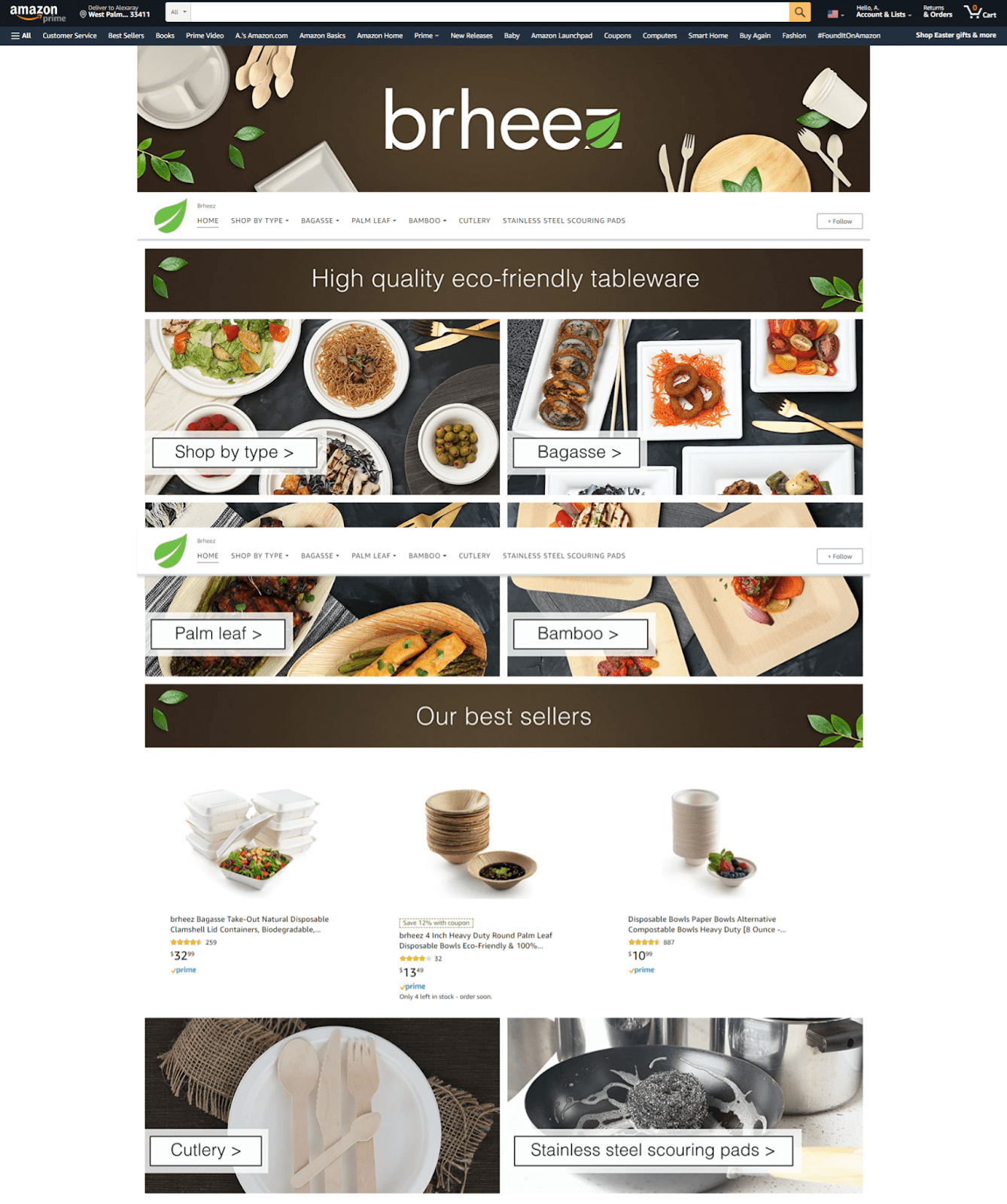 This is a well-designed storefront. As a prospect, I now know that I can choose recyclable plates that are made from different types of material, shapes, and sizes. I also see that this brand also sells cutlery! That saves me another search.
And that's just one way Amazon storefronts make the Amazon shopping experience easier for the customer and more lucrative for you.
Reason #2 – The Buddy System
When you're the new kid in grade school, sometimes the teacher will assign you a buddy. The buddy is a student who has been at the school and knows how it operates. But the buddy doesn't just show you the lay of the land, they also lend you social capital so it's easier for you to make friends.
Just like the buddy system gives you a boost in social standing at a new school, with an Amazon storefront, you can use your established products to boost the status of your newer products.
With Amazon storefronts, you can display products next to each other. So now, a product that might not get the time of day on a search results page—due to low reviews (i.e., social proof)—is likely to get more visitors because it sits next to one of your other products that have a lot more reviews.
Here's a screenshot from a storefront that's doing just that: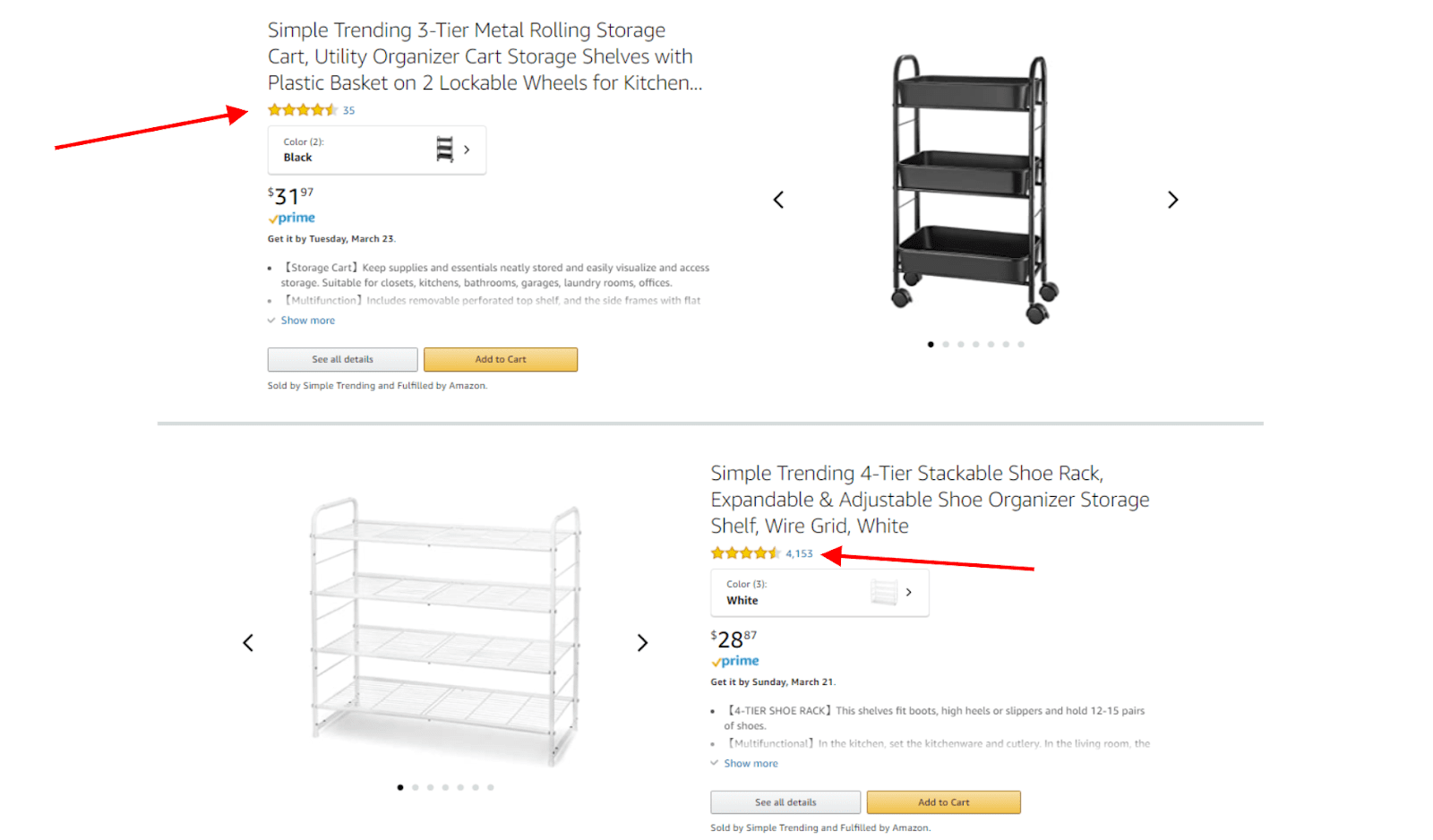 Reason #3 – There's More Where That Came From
For a while, when a prospect shopped on Amazon unless they searched your brand name, they had no way of knowing what other products you sell. And that's a complete missed opportunity.
A prospect may land on one of your product pages, but find the product doesn't quite meet their needs. Maybe they need a larger size, a greater quantity, or a different color.
So, what do they do?
Start their search all over again.
Little did they know you sell that larger size, that greater quantity, and several different colors.
Well, now that you're able to create an Amazon storefront, you can guide them through their shopping experience by creating dedicated pages that feature all the variations you offer.
Check out the navigation bar of this brand's storefront: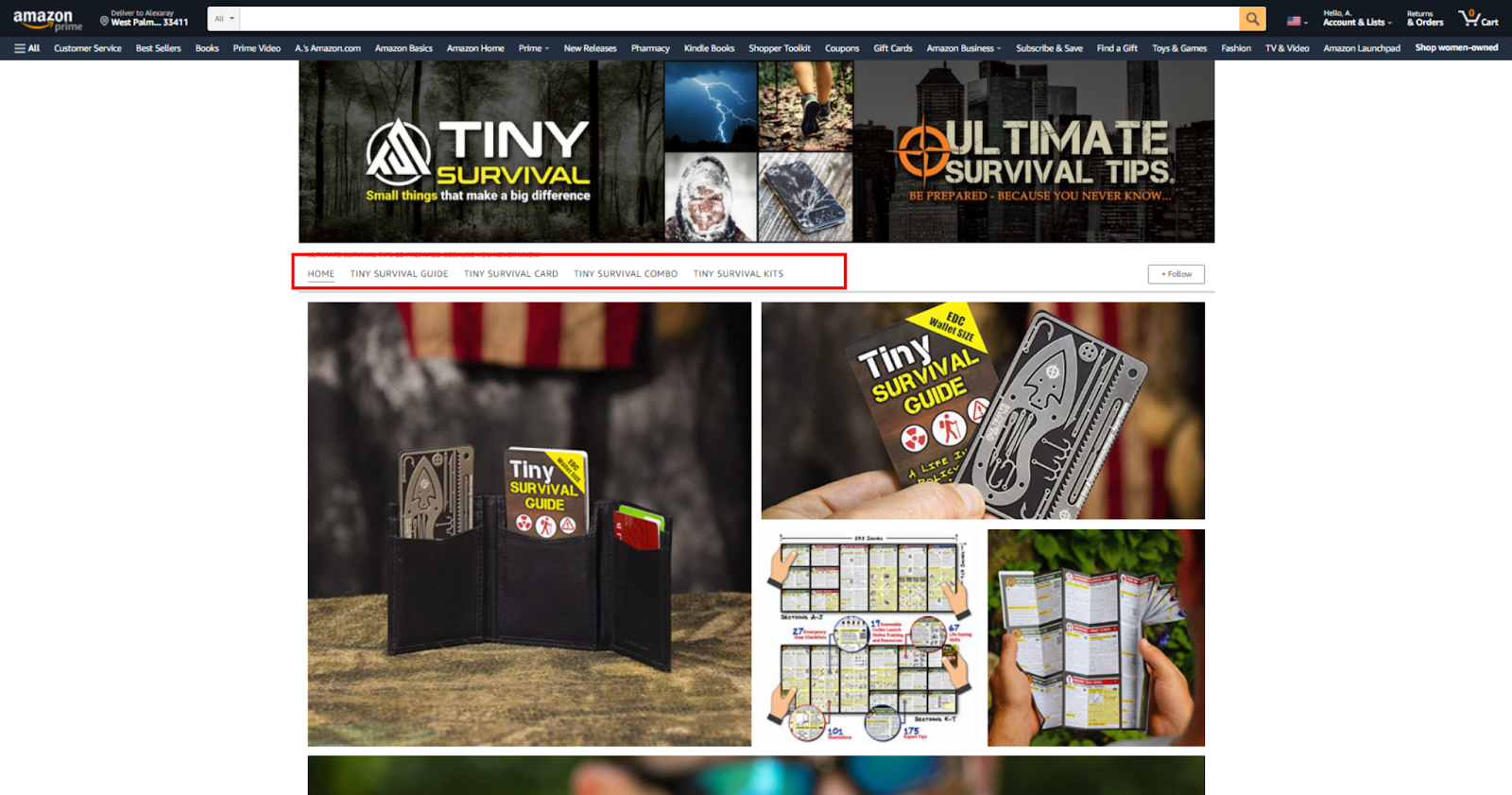 The brand sells two main products: a survival guide and a survival card.
On the navigation menu they have pages devoted solely to each product, but then, check this out: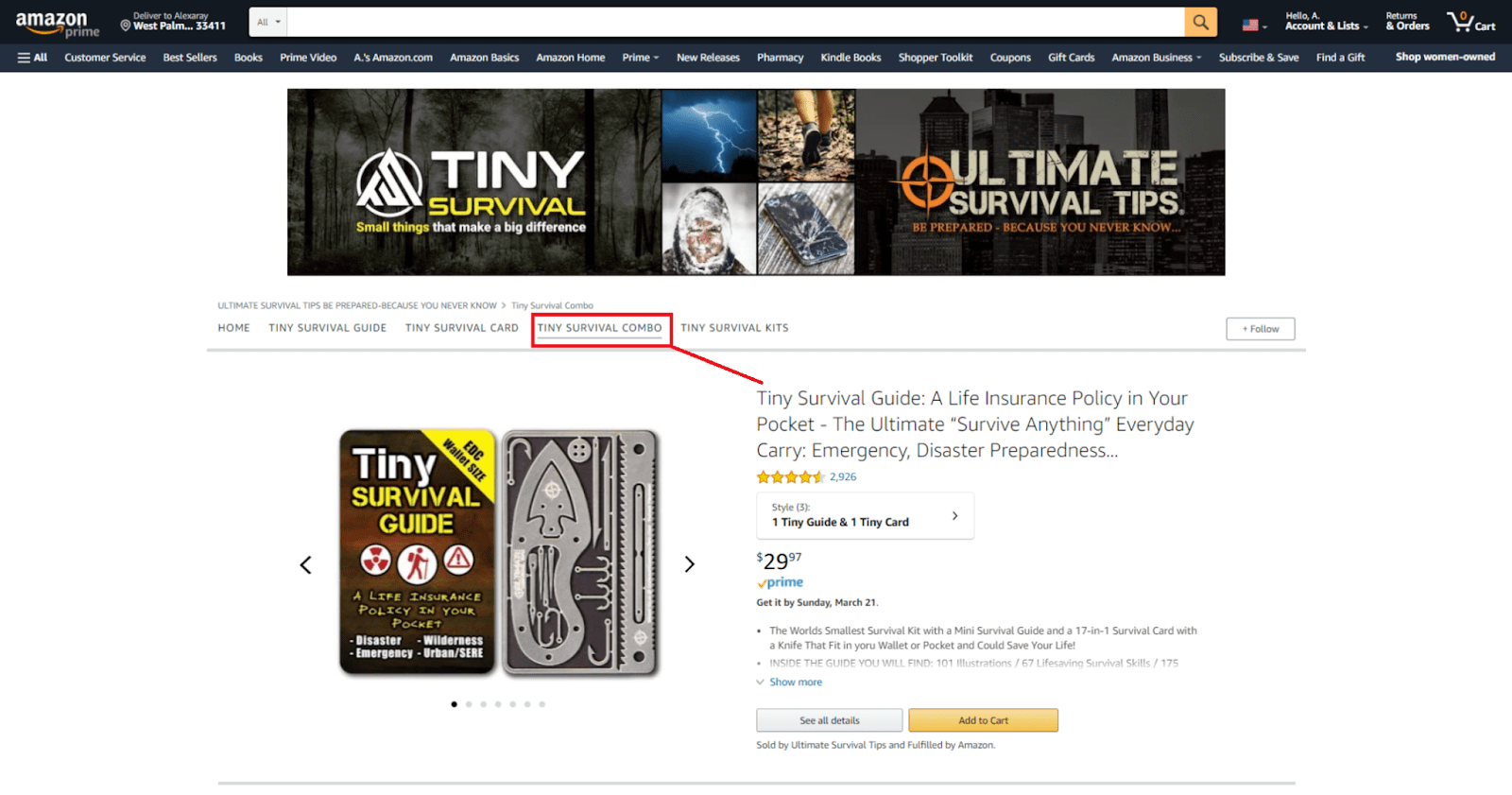 They have a page dedicated to a listing that combines the two main items into a bundle.
A prospect might've been searching for a survival guide and didn't even know they needed a survival card, but this storefront helps guide them through a logical next-step purchase to help them effectively reach their goal and solve their problem.
Reason #4 – Provide a More Thorough Solution
As a seller, it's great when a customer doesn't just purchase one of your products, but they purchase two or three. In marketing terminology, this is known as your "average order value."
One reliable way to increase your average order value is to offer additional products—alongside your other products—that a customer would need to completely eradicate their problem, or make the solution more effective.
Let's look at an example: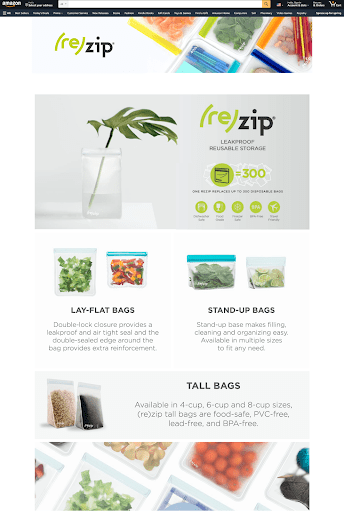 This brand sells reusable food storage bags. One reason a prospect might search for these bags is to cut costs or reduce plastic waste.
A prospect might start their Amazon search looking for 4-cup reusable food storage bags, but once they land on this brand's storefront, their vision expands.
They weren't thinking about an 8-cup bag, but the "Tall Bags" tile on this storefront makes them think that an 8-cup bag would be useful for other food items they store.
They think to themselves: "Since I'm already here, I might as well purchase the larger bags too."
This is yet another major benefit to having an Amazon storefront.
Wrapping Up
You'll have to do a bit of work to get going. You'll need photos and layout ideas. But if you take these five reasons to heart, and you're serious about establishing yourself on Amazon, the effort is well worth it.
In the long run, an Amazon storefront can increase your revenue, save your advertising dollars, and give you better insight into what customers want.
And what's more, if you decide to transition off Amazon, a storefront can help establish your brand on a trusted platform (i.e., Amazon) first, so that when you go solo, visiting your self-hosted website won't be that far of a jump.
Happy Selling,
The Page.One Team
The Last Word:
In 2018, Amazon launched Store Insights. Store Insights allows you to see how visitors interact with your store (what pages they visit and the products they click) and how many of them convert to sales.
You also get to tag external traffic that you drive to your store so you can accurately analyze the effectiveness of your off-Amazon promotion and advertising campaigns.