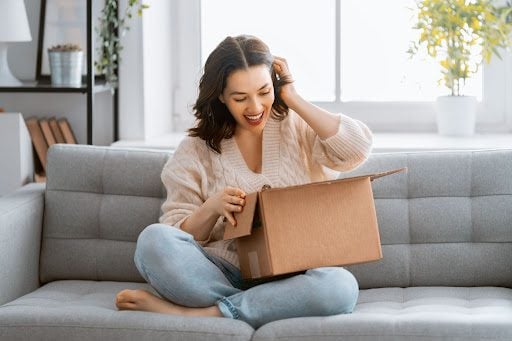 Amazon provides third-party sellers a limited means of communicating with customers. You have your buyer-selling messaging and automation, and more recently, the Manage Your Customer Engagement tool, but otherwise, there aren't that many direct options.
Even if you use those other methods, they're often limited in design and customization.
Thankfully, there's one way you can communicate with your customers that allows you a bit more freedom: package inserts.
A package insert (also called a product insert) is a card or document that comes with a product. Often, inserts include instructions or product catalogs.
The thing you'll want to be careful about is making sure your package inserts stay within Amazon's terms of service.
As of now, Amazon doesn't have a page that lists out specific policies about inserts, other than mentioning that you can't incentivize or ask for positive reviews.
To help guide you in developing your inserts, taking a look at their other policies for messaging between sellers and customers can be helpful. We'll get into those later in this article.
The process of producing and including inserts in your packaging is relatively simple.
If you use Fulfillment by Amazon (FBA), you'll need to have your manufacturer print and add the inserts to each product package. You could also have the inserts made and then shipped to your manufacturer to insert them into your packaging.
Package inserts are a simple and easy, Amazon-compliant, way to market to your customers, but there are a few things you'll want to consider before creating yours.
In this article, we're going to outline 5 ways you can use your product inserts to increase engagement—including things to watch out for so you don't break Amazon's TOS. But, before we do that, let's cover the main goals of a package insert.
The 3 Main Goals of Amazon Package Inserts
When it comes to communicating with customers through package inserts, there are three main goals you'll want to focus on:
1. Leave a good impression
Right now, despite recent efforts to emphasize brand, Amazon is still mostly seen as a catalog. What this means for sellers is that unless you do something that separates your brand from the crowd, you'll likely miss the opportunity to create a loyal fan.
2. Encourage repeat purchases
When you sell on Amazon, it's important to use every opportunity for communication with a customer to inform them of what products you have to offer and/or promote new products. The key here is to make sure the products are relevant. That's where a well-developed product line—with proper market research, comes in handy.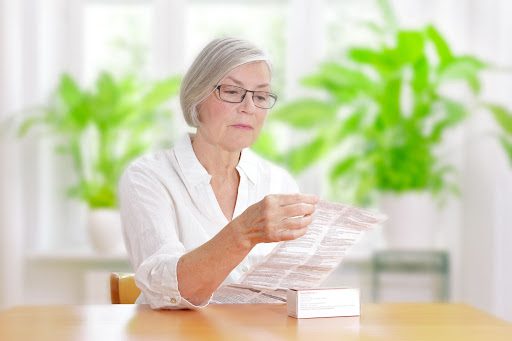 3. Increase reviews
Finally, on Amazon, reviews make a major difference in listing performance. You'll want to use product inserts to increase your reviews. You can't control whether these reviews are 5-stars or 1-stars, but encouraging reviews works in your favor in two ways:
One, you get more social proof for your product—i.e., products with higher reviews tend to get higher clickthrough rates.
Two, you get feedback on what people really think about your product and its ability to solve their problem; that way, you can make improvements and excel in the long run.
Now that we've covered the main goals of package inserts, let's talk about the 5 ways you can use them to increase engagement.
Amazon Package Insert Idea #1 – Product and Warranty Info
First, we'll start with the most common use of an insert: product and warranty information.
If you promised a manufacturer's warranty in your Amazon listing, you'll want to include the information to activate that warranty on a package insert.
Maybe you use a Google form for warranty activation, or maybe you send them to a web page where they can enter their order number; either way, you'll want to have that information clear and concise.
Another alternative to listing out the warranty information on the package insert is to place a custom QR code—that anyone can scan with their smartphone—that links to the warranty signup information or an instructional video.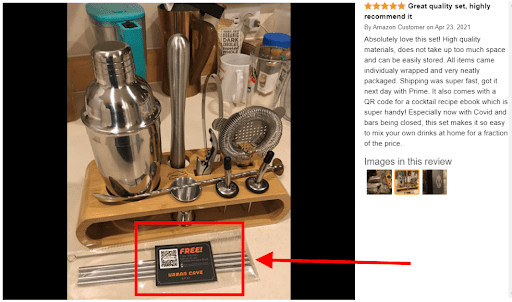 You should also consider adding product information to your package insert. This can be things like instructions, compatibility information, technical details, tips on how to get the most out of the product, recipes, and more.
Adding this type of information can help reduce negative reviews.
When some customers feel frustrated, they resort to leaving negative reviews before looking for a solution.
Keep in mind, some sellers opt to have product instructions on their Amazon listing, but not on their package insert. Problem is, you'll often see customers leaving reviews complaining about a lack of instructions, but the instructions will be in the main images of the listing. You can do both (have instructions on a listing and in the product packaging), but it's best to include them in your packaging at a minimum.
Amazon Package Insert Idea #2 – Remind People of The Benefits
One often-overlooked way to use package inserts is to remind people of why they bought. This can help reinforce their decision to buy and make a customer feel more satisfied with their purchase.
For example, if a customer bought a camping tent, you might say: Now, with the [insert brand] camping tent you'll be able to camp no matter what the weather's doing. Our waterproof fabric gives you the convenience and flexibility to travel wherever your heart desires.
Some customers might receive the product and realize it's not going to fit their needs as much as they thought it would. Reminding them of why your product is superior can be helpful to prevent buyer's remorse and negative reviews.
Amazon Package Insert Idea #3 – Offer Support
One proactive way to avoid negative product and seller feedback is to offer support on your package insert.
Give customers contact information where they can contact you to take care of any issues or questions.
Make sure this information is visible and securely packaged in your product packaging.
For instance, here's a product page that has several reviews and Q&A's where some customers said the product came with instructions and others say it didn't: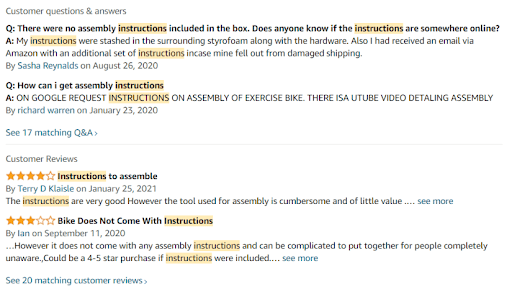 Word of warning: You don't want to be manipulative with your offering of support. Amazon has strict guidelines against telling people to contact you instead of leaving a negative review.
Amazon Package Insert Idea #4 – Promote Other Products
One major benefit to package inserts is that you can promote in a way that is highly likely to be received by the customer. You also get to promote products that are likely relevant to them. In contrast, with Amazon PPC ads, you can target keywords and ASINs, but sometimes your ad shows up for irrelevant searches.
The key here is to promote products you already sell on Amazon. Amazon TOS says you can't direct customers to buy on your website or another site.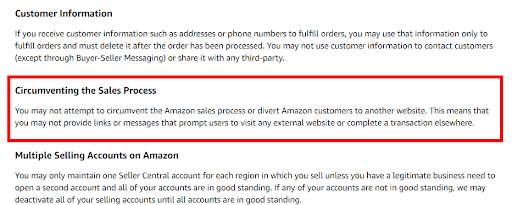 The main way to promote relevant products is to showcase products that compliment the original product they bought, or even if the products don't compliment each other, you can promote products that are in line with the same values (e.g., eco-friendly).
You might also consider promoting your product line by giving customers coupons. You might even give them coupons for the same product they bought if it's something they're likely to run out of.
Amazon Package Insert Idea #5 – Ask for Reviews
Finally, one of the key ways you can use product inserts is to ask for a review. Before you do this you want to make sure your product delivers and you've ironed out any kinks.
By now, most sellers know this part, but we'd be remiss if we didn't mention it: Don't ask for a positive review or a 5-star review. Amazon TOS says to stay away from guiding customer reviews in any way.
Here's a policy reminder post on Amazon Seller forums from late 2019: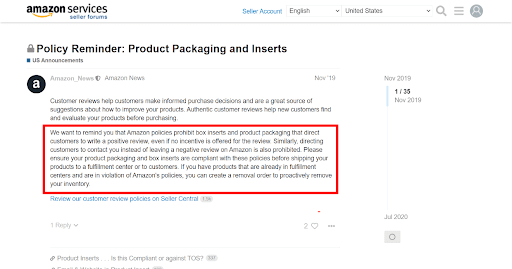 Wrapping Up
When you sell on Amazon, you don't want to pass up any opportunity to communicate with customers. Package inserts provide a great communication opportunity because the customer is incentivized to consume the insert because they're invested in using the product.
Whichever idea you decide to apply to your inserts, make sure to only have a few calls to action. As the psychological phenomenon "paradox of choice" highlights, give people too many things to do and they'll do nothing.
Happy Selling,
The Page.One Team
---
The Last Word:
Don't forget to test package inserts—just like you would with any other marketing or advertising. You might test three inserts with a different main call-to-action, then see how much response each gets. You could also promote the same product with different discount codes to test insert size, color, and design.