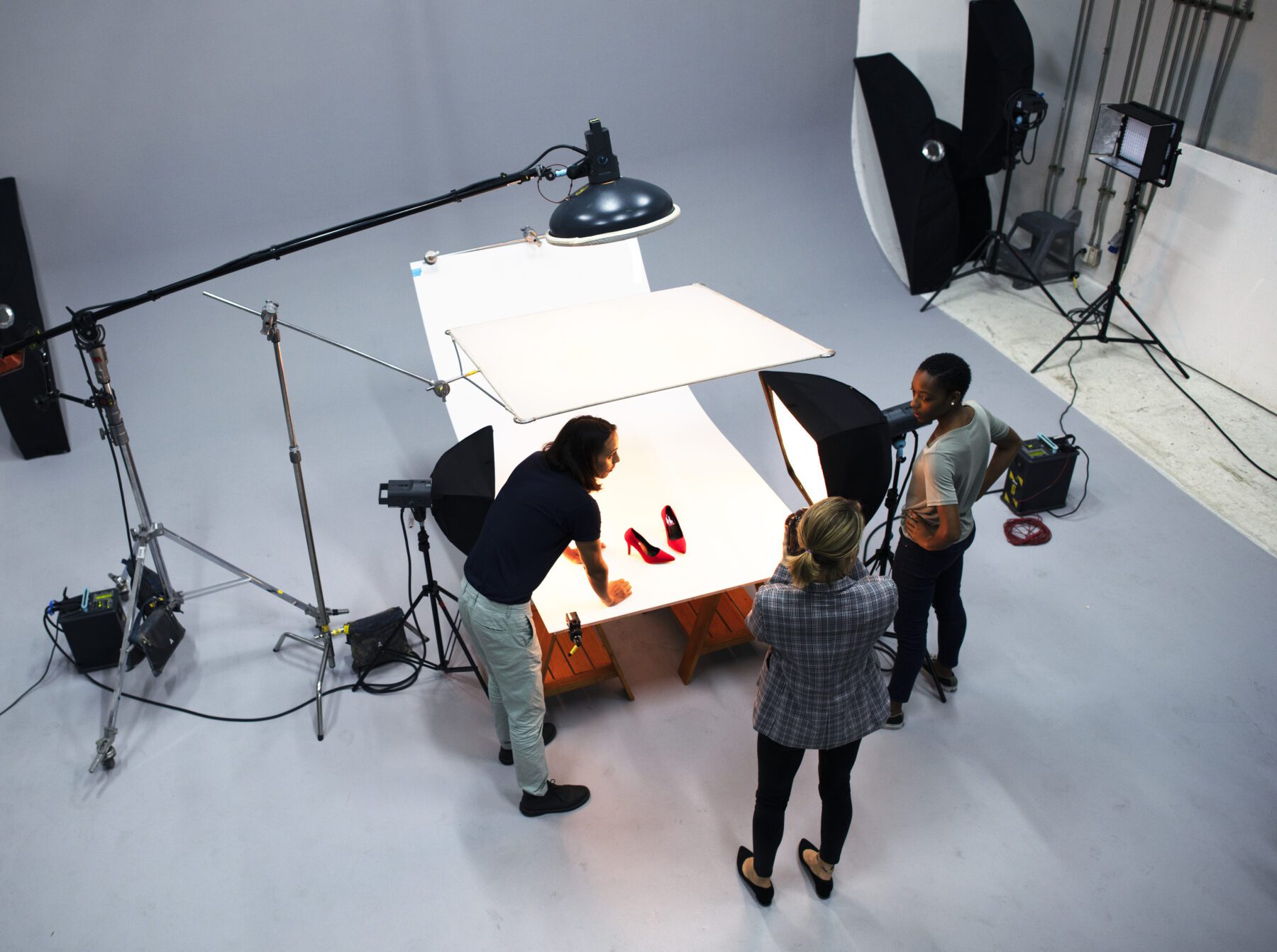 Amazon provides many tools to help third-party sellers market and promote their products, but one tool they've been focusing on more is video marketing.
You see it happening with live stream selling, shoppable ads, and so many other avenues; simply put, video is taking over the eCommerce landscape.
eCommerce aside, in the age of YouTube, Netflix, Roku, and Prime Video, consumers are becoming much more familiar with video content.
When it comes to selling products, this is important. In a 2020 Wyzowl video marketing report, 66% of consumers said they prefer watching a video compared to reading about a product.
In general, video captures attention and engages users better than static images and text. Movement attracts attention. People attract attention. If you put your marketing copy into video format, you have the chance to extract more from your already existing asset (i.e., copy and images).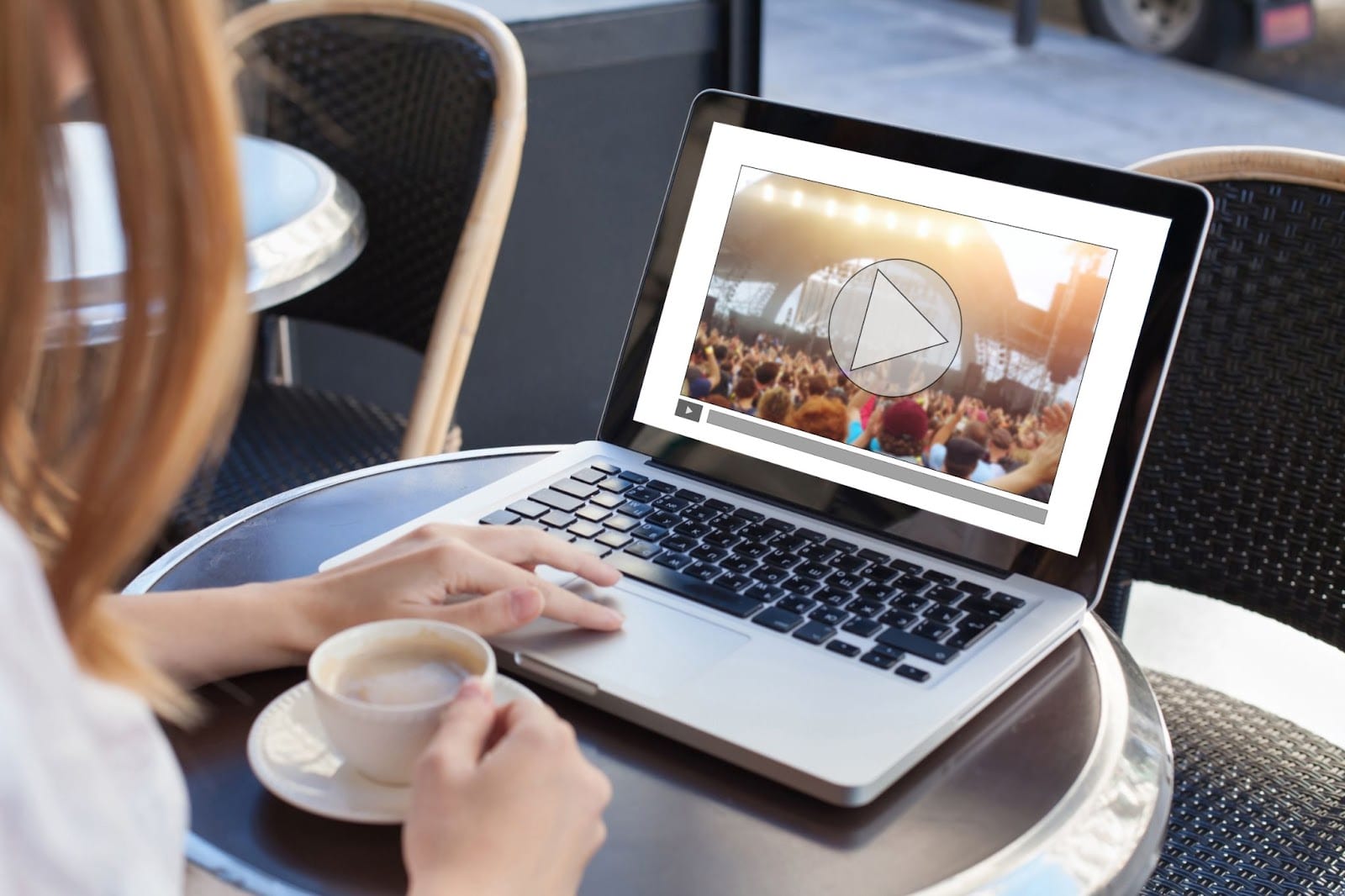 According to Amazon's internal campaign data from September 2020, "Campaigns that combine both display and video ad formats, on average, record a 320% increase in detail page views, and a 150% increase in purchase rate compared to display-only campaigns."
In emphasizing the case for video, Amazon says:
"Video is a great way to demonstrate your product in action, describe your product, and tell your unique brand story. Uploading videos can result in higher conversion rates and increased sales when used effectively."
In this article, we're going to cover some of the benefits you can get from video marketing on Amazon and the three main ways you can use Amazon product videos to boost your sales.
Why Use Product Videos on Amazon?
Increased Engagement
One of the main benefits you get from adding video to your marketing is that you get to increase engagement. When a customer engages with you, they're more likely to explore what you have to offer. Finding ways to engage with customers through entertainment and/or information can be a helpful way to capture a prospect's attention and have them come back to you for more.
Highlight Features and Benefits
Video offers a clear way to connect product features to benefits. This is important to convey, but a lot of marketers neglect to do it. With video, you can point out the feature, show how it works, and then visually demonstrate the benefit.
Here's an example of a brand that sells a punching bag using video to demonstrate how the bag's freestanding feature can help develop hand-eye coordination: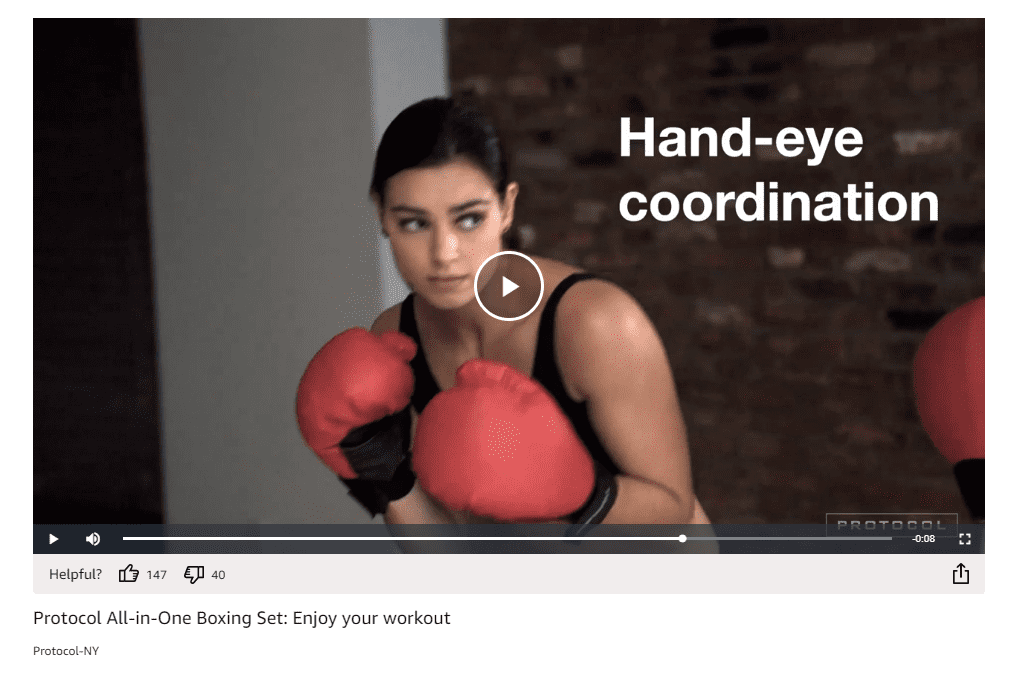 Compare to Alternatives
With video, you have a more believable way to compare your product to alternative products that customers use to solve the same problem. Truth is, prospects are going to do the comparison on their own. You might as well get out in front of the situation and show how your product is superior.
Quick Consumption
Texts and images require more processing than a video does. With video, you can control the viewer's experience and clarify any misperceptions that might be hard to convey through images. The thing with video is that the consumption is controlled and quicker than it would be if you left your copy and images to be consumed at a prospects' leisure.
Highlight Your Brand Values
There are so many brands and products in consumers' faces nowadays that brands who communicate a shared vision of the world or shared values are likely to get more loyal customers. This was true before, but in today's world, it's even more relevant.
3 Types of Amazon Product Video Placements
Now that we've covered why video can be beneficial to increase your sales, let's cover the three main places you can use product videos on Amazon:
Product Video Placement #1 – Product Detail Pages
The first placement you might consider for your product videos is your product page (also called "product detail page").
On your product page, there are two places your product videos can go: either in your main image block, or the video carousel section further down the listing.

It's important to note that if you have more than six product images in your main product block, then your video will not appear in the main image block. If you have five images, your video may appear in the main image block and lower down the page in the video carousel.
Product videos on your product listing are a great way to pull people into a scenario where they can see themselves using your product.
One way you might use video on your product listing is to demonstrate how to use the product or explain the benefits.
Here's an example of a company selling a bluetooth scale and how they used video to demonstrate how to use the product—in this case, how to connect the bluetooth scale to a smartphone: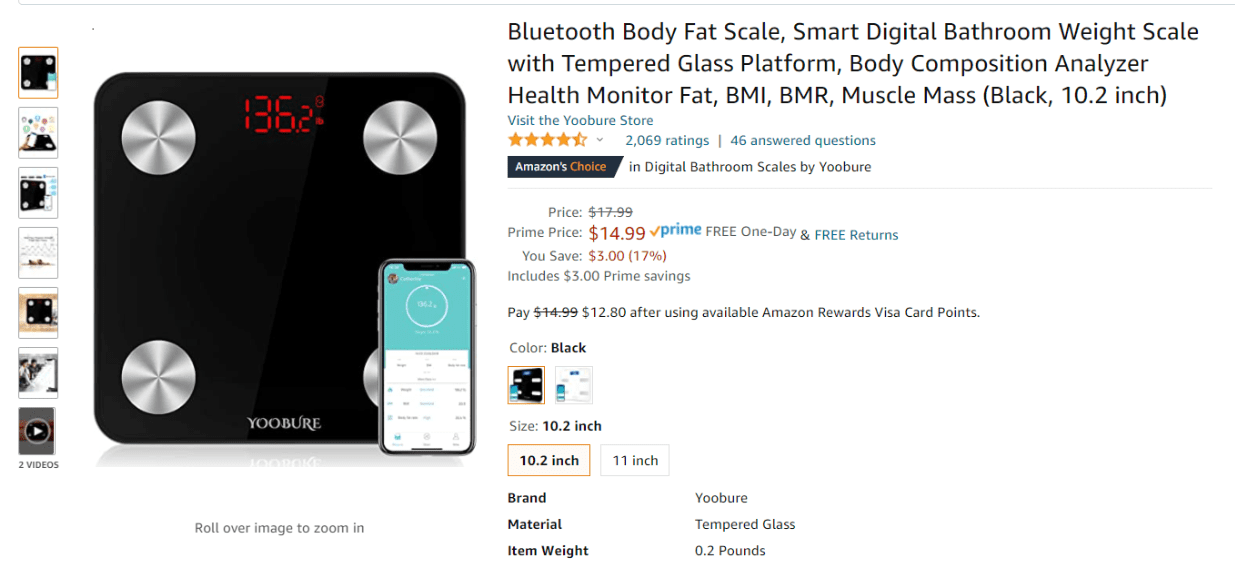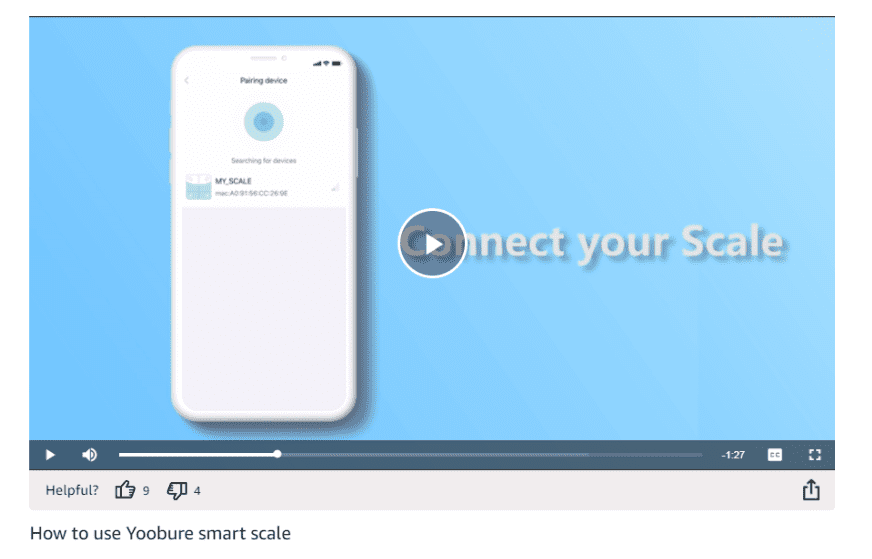 Product Video Placement #2 – Storefront
Another key place you can use product videos is on your Amazon Storefront. Storefronts are your brand-dedicated landing page on Amazon. You have your home page and then a navigation menu where you can create collections of products.
As your product catalog grows, you'll want to make sure you set up your Storefront so customers have an easy way to view all your products.
One of the cool features of Amazon Storefronts is that you can add videos.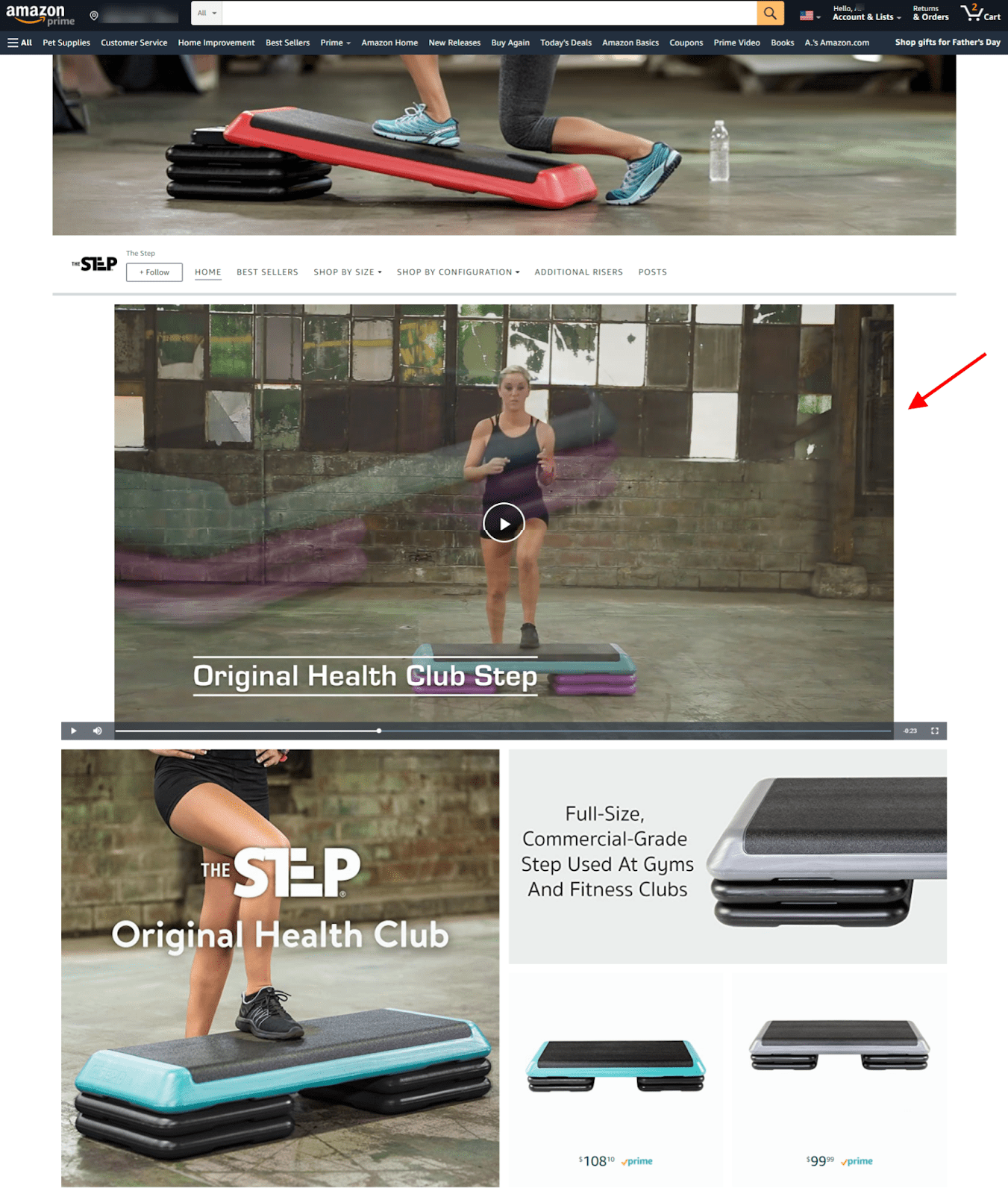 This is yet another way to increase engagement with prospects and customers.
One way to use video on your Storefront is to tell your brand story; that way, you establish early on that you understand a prospects' pain points and you're invested in creating high-quality products that solve them.
Video also gives you the opportunity to highlight your company values so that a prospect has an additional reason to purchase from you versus your competitors.
Product Video Placement #3 – Sponsored Brands Ads
One way you can use video ads and see the direct connection with sales performance is to use the video ad type for Amazon Sponsored Brands Ads.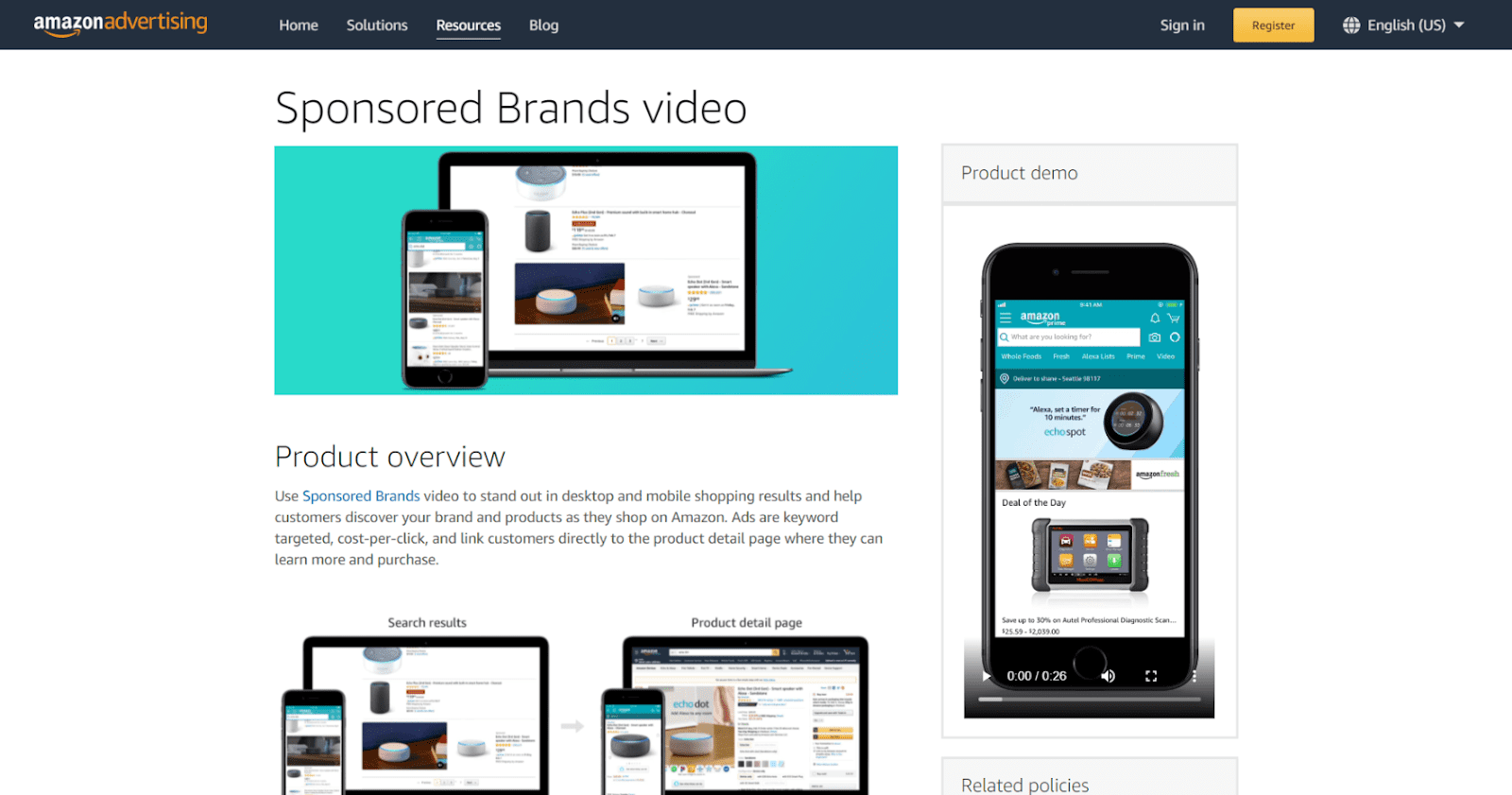 Sponsored Brands Ads are one of three of Amazon's main self-service PPC advertising offers. With these ads, you can target keywords and have your product videos show on search results pages—usually in the middle or at the bottom.
Amazon's data shows that Sponsored Brands' video campaigns generate between 127% and 267% higher click-through rates and between 8% and 43% higher returns on ad spend (ROAS) than regular Sponsored Brand campaigns.
Sponsored Brands Ad videos appear on both mobile and desktop. When a prospect clicks on the ad, they're sent to your product page.
When 50% of the ad is on the screen, the video will automatically play, which makes it draw attention easier than static ads. Once a prospect clicks the sound button at the bottom right of the video, they'll hear the audio.
For this ad type, you have two columns: a video in one column, and your product image, headline, price, and reviews & ratings in the other column.
Here's an example of a middle of search placement: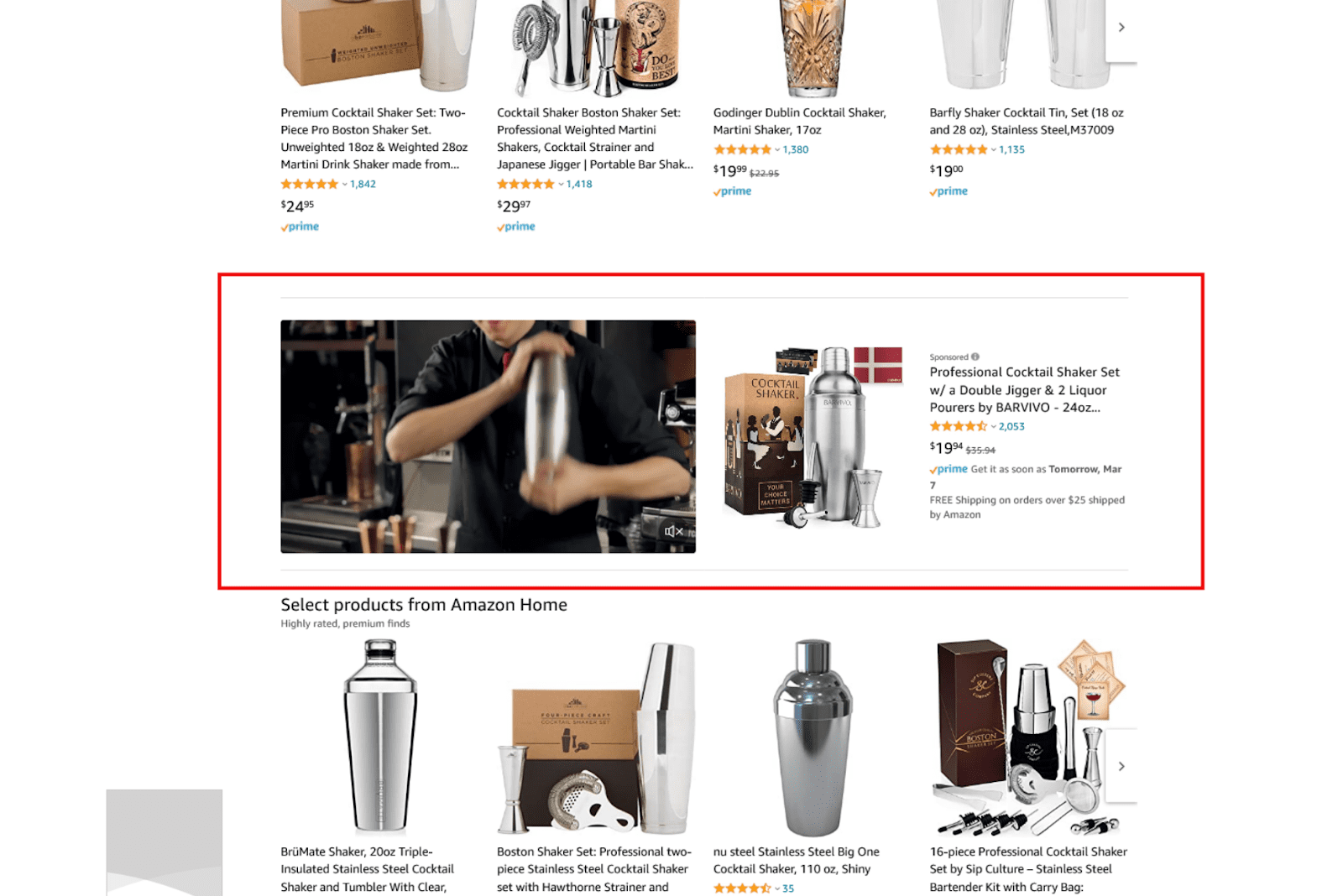 When it comes to using video advertising, it's all about testing. You'll want to have multiple versions to see which video performs the best over time.
Besides increasing sales through advertising, video ads also provide a testing ground for videos you should place on your product listing or Storefront.
The key with video ads is to grab a prospect's attention in the first couple of seconds so that they're motivated to unmute and watch the video. Here at Page.One, we're seeing Amazon video ads convert at lower ACOS and higher ROAS than any other ad placements.
Depending on your product, you might consider doing a product demonstration or a lifestyle video for your Sponsored Brands Ad. A lifestyle video shows the product in action, which can help customers imagine themselves using the product.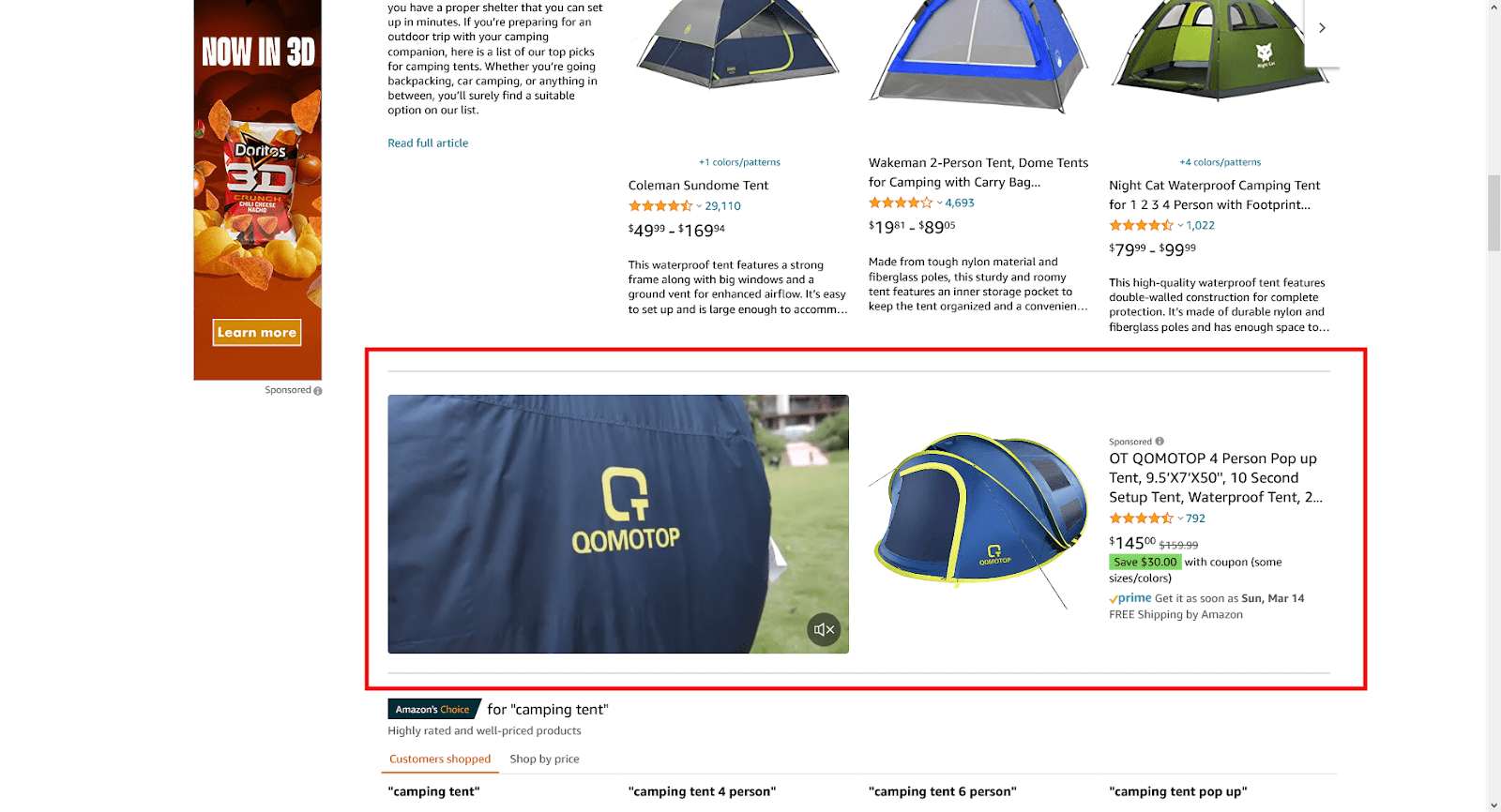 Wrapping Up
There's a lot you can do with video marketing. It can help you sell a product and keep customers coming back. The important thing to understand about video is that it fits the comfortability and attention span of where consumers' minds are going.
Help your prospects assimilate your product and company easier by adding product videos to your marketing arsenal. Amazon video marketing is still relatively early in its adoption phase. If you start now, you'll have a better chance of establishing your brand and increasing your revenue for the long haul.
Happy Selling,
The Page.One Team
The Last Word:
If you're not yet brand-registered, and you want to include videos on your product page, one way to go about doing that is to encourage customers to leave a video review. Those videos will show up toward the bottom of the product details page—right above the reviews.
If you are interested in taking advantage of product video on Amazon, trust one of the top Fort Lauderdale digital marketing companies. Page.One offers affordable Video Production packages that allow for multiple videos to be produced from a single session. For more information, click here or contact one of our account managers.