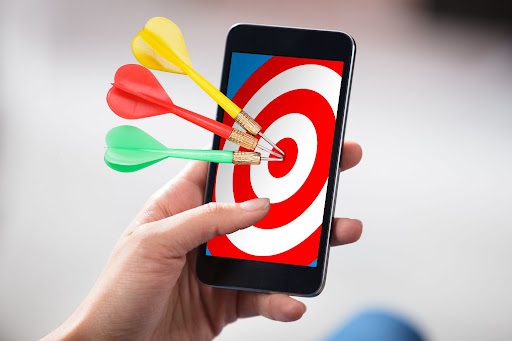 If you've ever run advertising on Facebook or Google, you likely know how important retargeting can be. Retargeting allows you to connect with prospects that have either looked at your products before or who have expressed interest in products like yours.
Today, with the ability to easily click away from a page, it can be advantageous to show your product to a prospect again at a later time.
According to Amazon, on average, it takes six to seven days for a shopper to purchase after their initial search. Well, good news: if you sell on Amazon, you can accommodate this delay in purchase behavior when you use Sponsored Display Ads.
There are two main targeting types for Sponsored Display Ads: product and views remarketing. With product targeting, you can target your own products, your competitor's products, or a complementary product; all you need is the ASIN.
Views Remarketing is a newer targeting type. Amazon launched it in November 2020.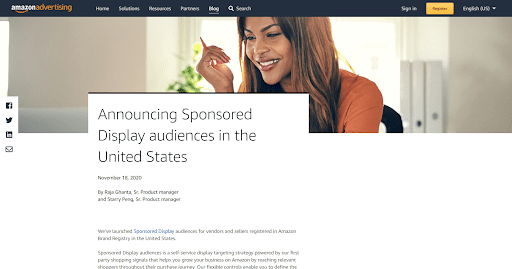 Views remarketing allows you to target specific audiences based on 30-day views, searches, and purchases.
Unlike Amazon's other main advertising methods that use cost per click (CPC), Sponsored Display Ads use cost per impression (CPM), meaning, for every one-thousand times at least half of your ad is shown on a page, you'll be charged a fee.
What's great about Sponsored Display Ads is that the creatives are auto-generated; the only thing you have to do is determine the targeting.
In today's article, we're going to cover the three main types of audiences you can target with the Sponsored Display Ads' views remarketing.
But first, before we get into the three main types of retargeting audiences, let's discuss placement.
Where You'll Find Views Remarketing Ads
You'll find Sponsored Display ads all over the Amazon platform, but you'll find them off of Amazon too; however, the off-Amazon use is limited to Amazon-partnered or Amazon-owned third-party websites and apps (e.g., IMDb and GoodReads).
Here are some examples of places you'll find Sponsored Display Ads:
On Amazon placements: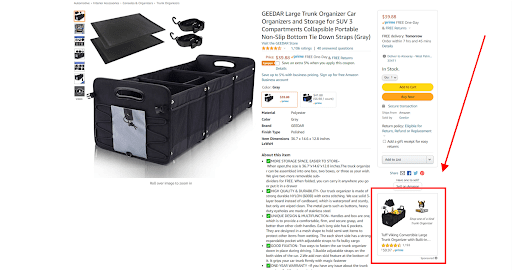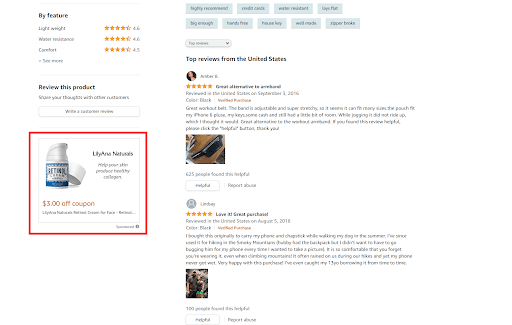 You'll notice that these two ads have a brand logo and a short headline. That's because, with some ad sizes, they'll show customized features.
Amazon warns, "Certain Sponsored Display ad sizes may only be accessible with a custom headline and logo; as such, we recommend you add both a logo and custom headline when creating a campaign to ensure access to all ad sizes."
On Amazon-partnered websites: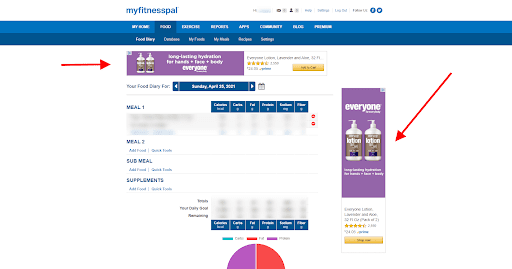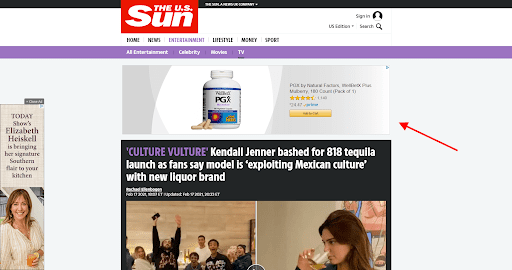 Now that we've covered placements, let's break down the three audience types you can target with views remarketing.
Audience Type #1 – Views Retargeting
The first audience type we'll cover is views retargeting. Here, you can retarget prospects that visited your listing in the past 30 days but didn't purchase.
You can also target people who've viewed similar products in the last 30 days as well. One important thing to note is that Amazon automatically selects similar products; so, you don't have control over that.
While at first, that may seem unfavorable, you might consider it a beneficial feature because Amazon's machine learning algorithm has insights into what people interested in one product are also interested in from tracking their shopping behavior across the platform.
While you can't select the products that Amazon deems are similar, one way you can control the targeting is by refining your campaigns by brand, star rating, price range, and Prime eligibility.
If you have a product that is similar to what is sold by more established brands, and you sell for less, you might consider targeting the price range that they sell for. Additionally, with Amazon Prime becoming more in demand, if more established brands that sell a product similar to yours don't use Prime fulfillment, you might refine your campaign to target listings that don't have Prime.
A prospect on your competitor's listings may be curious to find out that they can get a similar product for much less because Sponsored Display Ads show the price on the ad.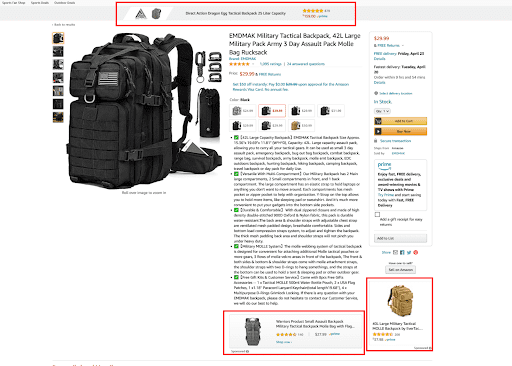 It's also important to remember that all remarketing ads are "retail aware," which means if you go out of stock, Amazon will stop showing your ads, so you won't be charged for excess impressions.
Audience Type #2 – Search Retargeting
Another audience type that you have available is search retargeting. If a prospect searches for a keyword but doesn't see your product, you might want to pay to show your product to them on and off Amazon.
You can also target people who've visited specific category pages.
One way to use search retargeting is to target searches that are complementary to your product. For instance, if someone searched for a yoga mat, and you sell a yoga block, you might target searches for yoga mats.
Or, in another example, if a prospect was searching for a cognitive supplement, it could be beneficial if they're shown your cognitive supplement too. They may have never heard of your supplement ingredients, but their search indicates their interests, and you can use that to your advantage.
Here's an example of two different supplement offers on MyFitnessPal—a company owned by Amazon-partnered brand Under Armour: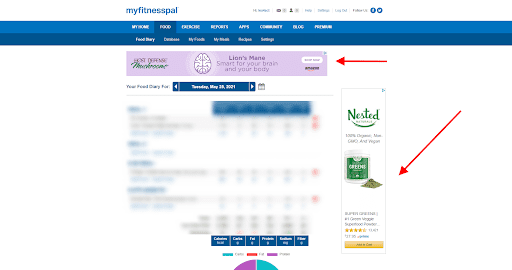 Audience Type #3 – Purchase Retargeting
The final audience you can target is people who've purchased from you before. Here, you're targeting anywhere from a warm to a hot prospect because they've already shown that they're willing to spend money on a product you sell.
What's helpful with Sponsored Display Ads is that if you're running any promotions or you have any badges at all (best seller, etc.) on your listing, Amazon automatically shows the badge on the ad.
Here's an example of a coupon on a Sponsored Display Ad: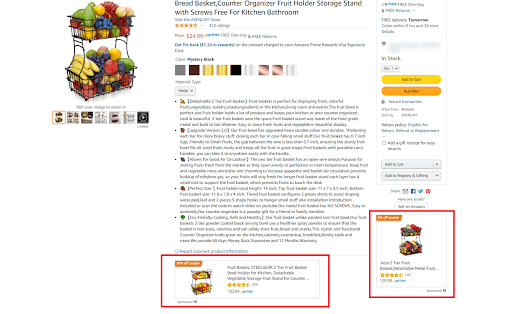 This automatic badge feature makes views remarketing an effective tool to use to maximize sales and capture more attention when traffic is high during the holidays.
Wrapping Up
As we've laid out here, Sponsored Display Ads have their place within an Amazon advertising strategy, especially when it comes to retargeting. In a sense, you're respecting the nature of human attention in modern times, as well as, Amazon's inherent catalog format.
Don't let up on prospects who view your listing only once. By using retargeting, you're increasing your brand awareness and the likelihood of converting.
Now, keep in mind: You'll want to start with Sponsored Product Ads to get a consistent level of sales, but once you have the social proof and extra revenue coming in, Sponsored Display Ads can complement your advertising efforts elsewhere.
Happy Selling,
The Page.One Team
---
The Last Word:
Currently, Amazon doesn't allow you to combine targeting; for example, you can't target people who've viewed a product in the last 30 days, who also searched for a specific keyword. If they add that feature, it would likely make Sponsored Display Ads targeting even more powerful.