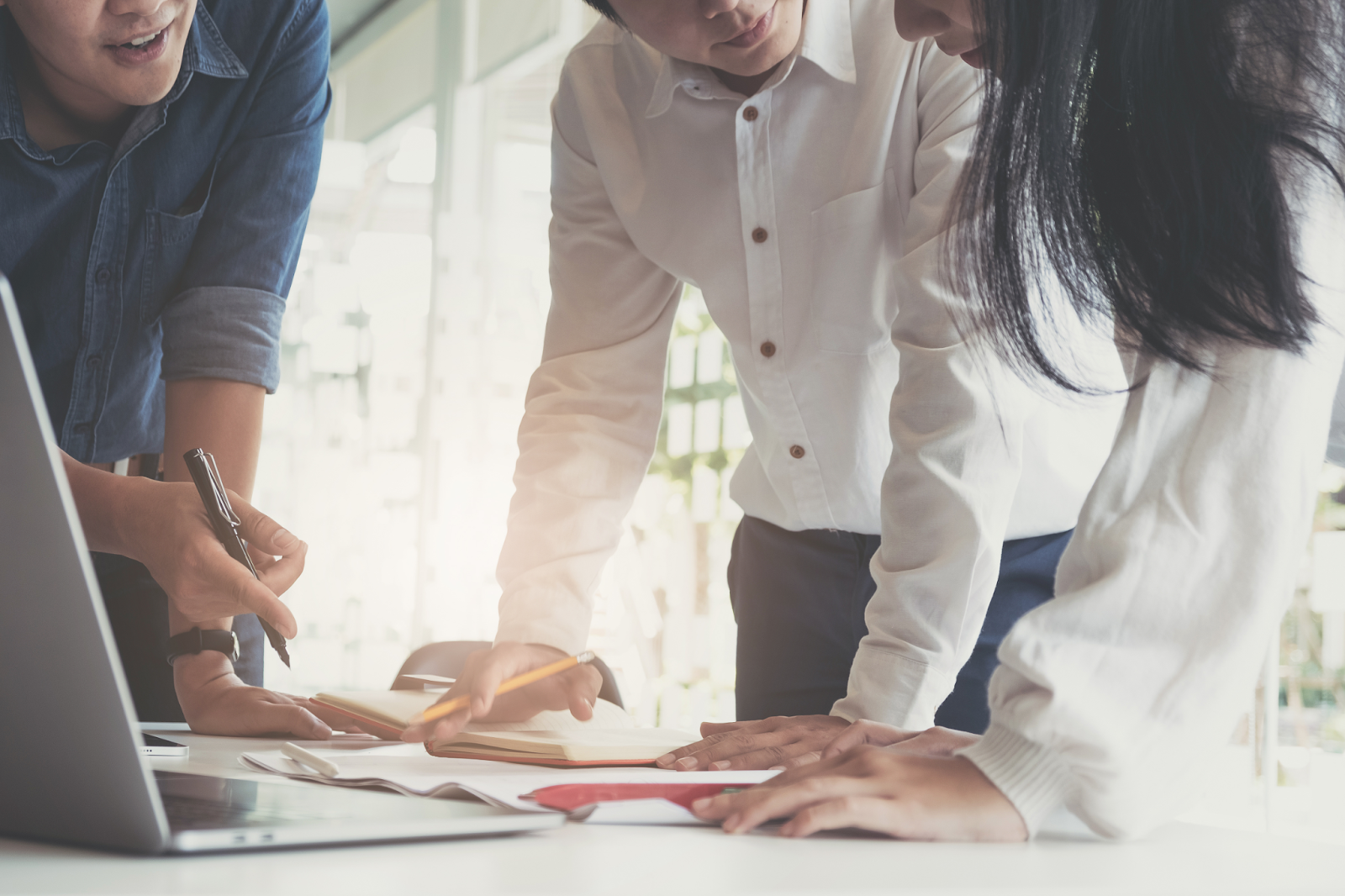 In the past, when you wanted an item, you'd think about what store carried it, and what brand was best to purchase from. On Amazon, the process is a little different.
On Amazon, a prospect searches for an item and looks for which listing has the best ratings and reviews—often, regardless of whether they've heard the brand name or not. This lack of emphasis on the brand is great for Amazon, but not so much for brands.
To stand out, brands selling on Amazon are forced to "overdeliver" in their packaging and product. This isn't a bad thing, but it leaves brands to cross their fingers and hope that the customer is so impressed that they'll remember them and return to purchase other products.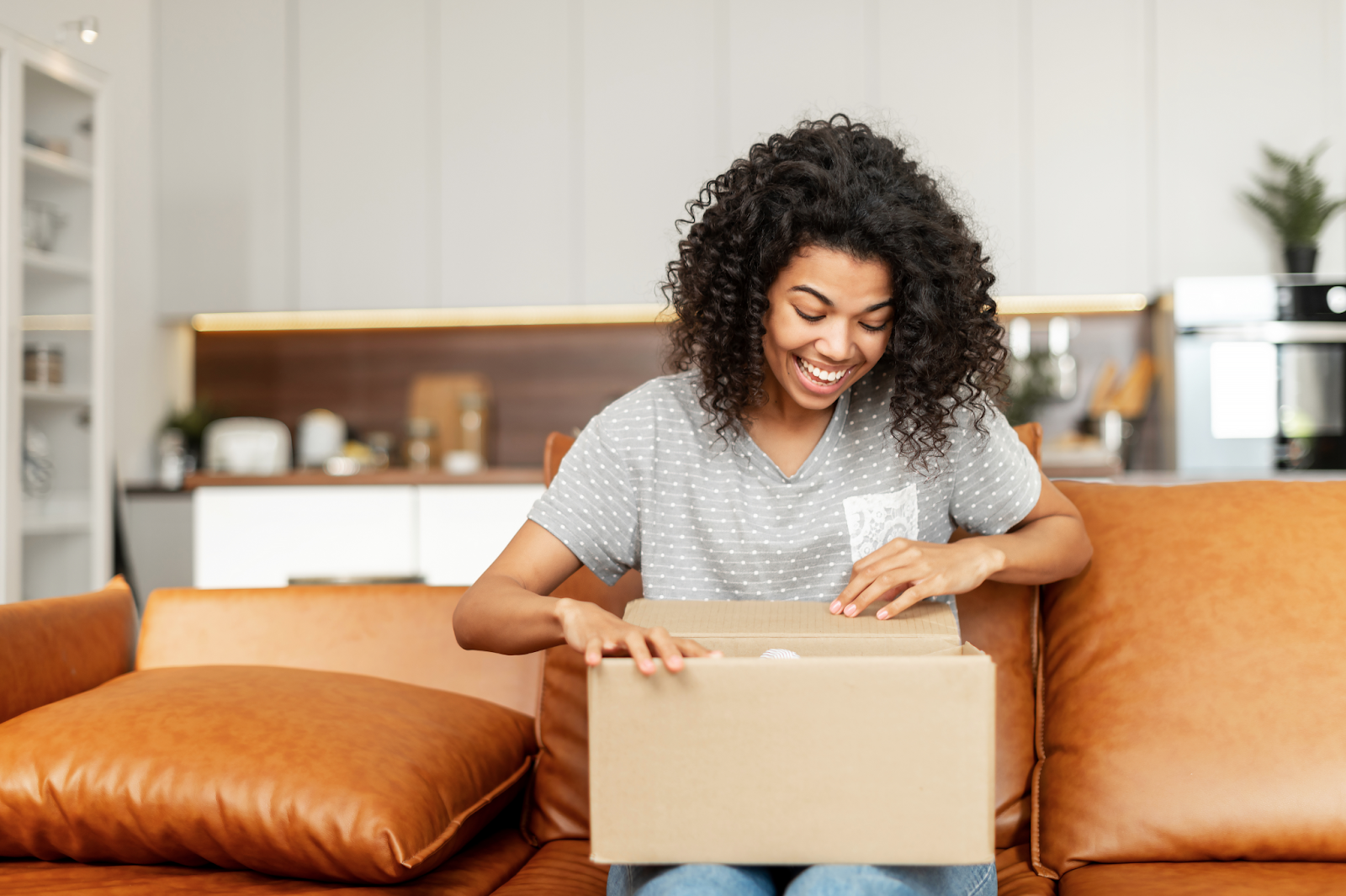 When you sell on your own website, this is not a problem. You can easily capture emails and market to your past customers and prospects on an ongoing basis so that you stay top-of-mind.
Until recently, Amazon didn't allow you to directly market to people interested in your brand. But now, with the release of the new Manage Your Customer Engagement (MYCE) tool, you can.
In this article, we're going to cover the Manage Your Customer Engagement tool. We'll tell you how it works and how you can use it to boost your brand visibility and product sales.
What Is The Manage Your Customer Engagement Tool?
In its simplest form, Manage Your Customer Engagement is a retention tool. Once a prospect has opted to follow your Amazon Storefront, you can send Amazon-branded email campaigns that promote your products.
Here's an example of what an email from the Manage Your Customer Engagement tool looks like: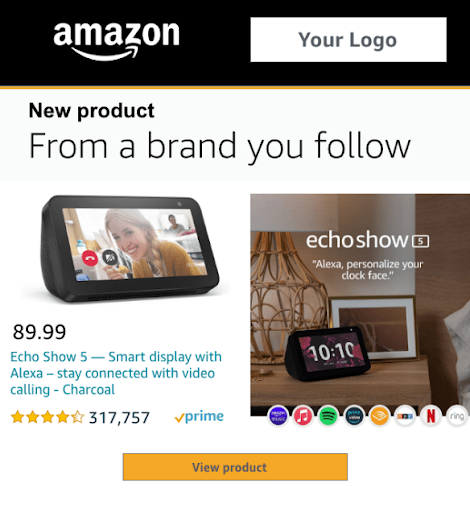 With the introduction of Manage Your Customer Engagement, we're another step closer to Amazon promoting branding over retail arbitrage. This tool encourages you to build your brand and provide reliable products so that customers will want to follow your store and get updates on what you're offering.
To get access to Manage Your Customer Engagement, you must be enrolled in Amazon's U.S. Brand Registry program, and you must have a Storefront with followers.
One thing to be aware of is that the MYCE tool is in beta, so all sellers don't have access to it; you'll usually be sent an invite.
As of now, the feature only has templates for new product announcements, but Amazon says there will be more templates in the future. Future templates will likely allow you to promote special offers and discounts.

This is a huge step forward for Amazon and building their relationship with their third-party sellers. Recently, Amazon got rid of the Early Reviewer program. It was a program that allowed sellers to pay a fee for Amazon to incentivize customers to leave a review on the seller's product.
Early reviews and early sales momentum matter a lot for growing a new listing. The Early Reviewer program was a helpful (and compliant) way to get reviews. Since the program is no longer available, sellers must continue to encourage reviews in other Amazon-compliant ways.
With the MYCE tool, sellers have an additional way to promote their new products and potentially get reviews. The promotion isn't just going to any random prospect; it's going to people who have indicated that they like what your brand offers—i.e., warm/hot traffic.
Since the MYCE tool relies on store followers, it's important to have a strategy for growing them. Right now, store followers are not something that a lot of sellers are pushing, but if you start now, you can get a headstart.
Increasing Your Store Followers
An Amazon Storefront (also called store) is basically an Amazon-hosted landing page that is dedicated to your brand. On Amazon, a customer gets to your Storefront by clicking on your hyperlinked store name on a product page or by clicking on your logo on a Sponsored Brand Ad.
Here's an example of a hyperlinked store name: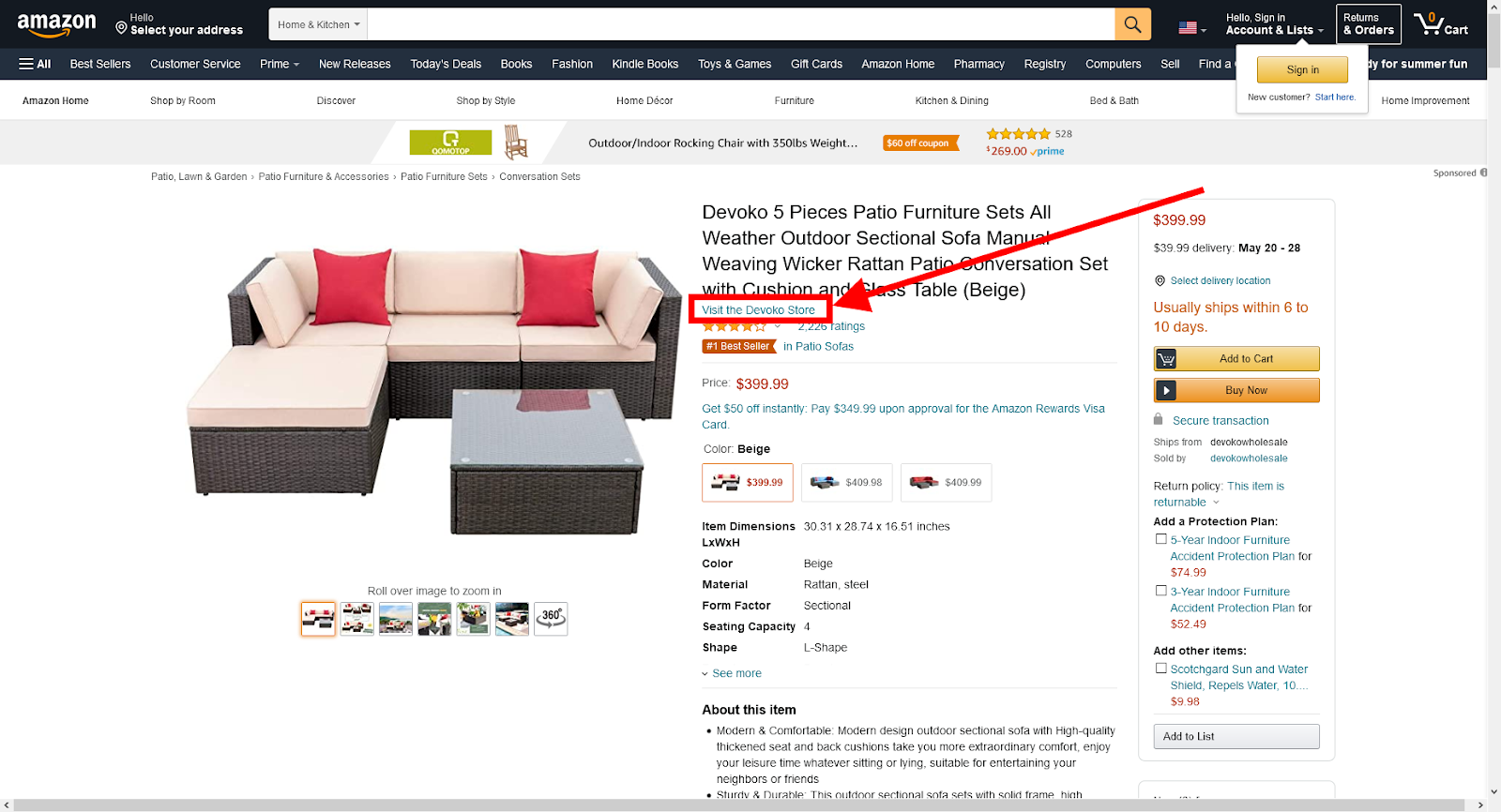 Here's an example of a Sponsored Brand Ad: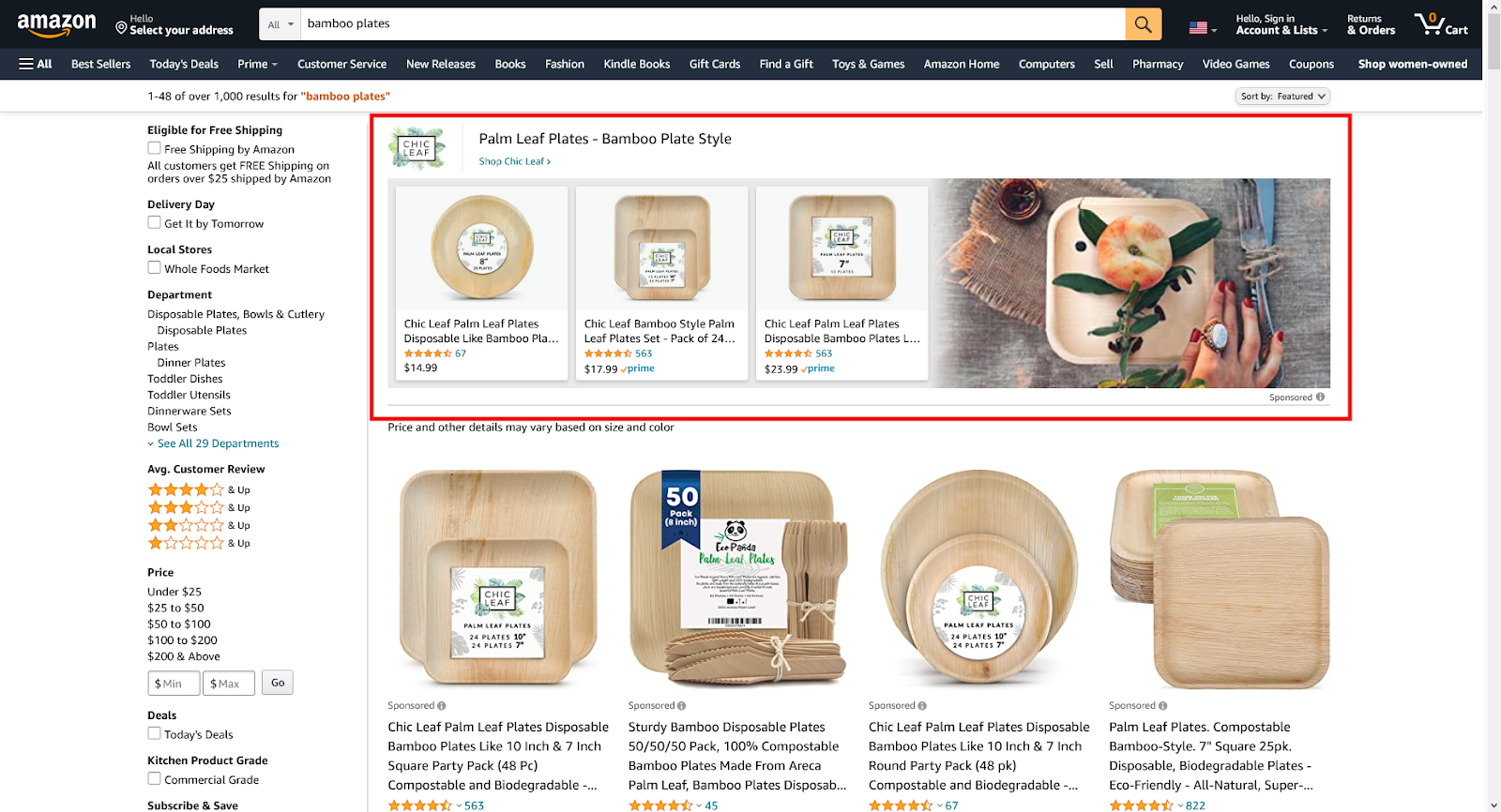 To get a prospect or customer to your Storefront, it's best to point them in that direction. That's where linking to your Storefront on your website or social media, or running an ad, can be helpful. Problem is, getting them on your Storefront doesn't guarantee they'll follow your brand.
The "follow" button is rather obscure. Here's an example: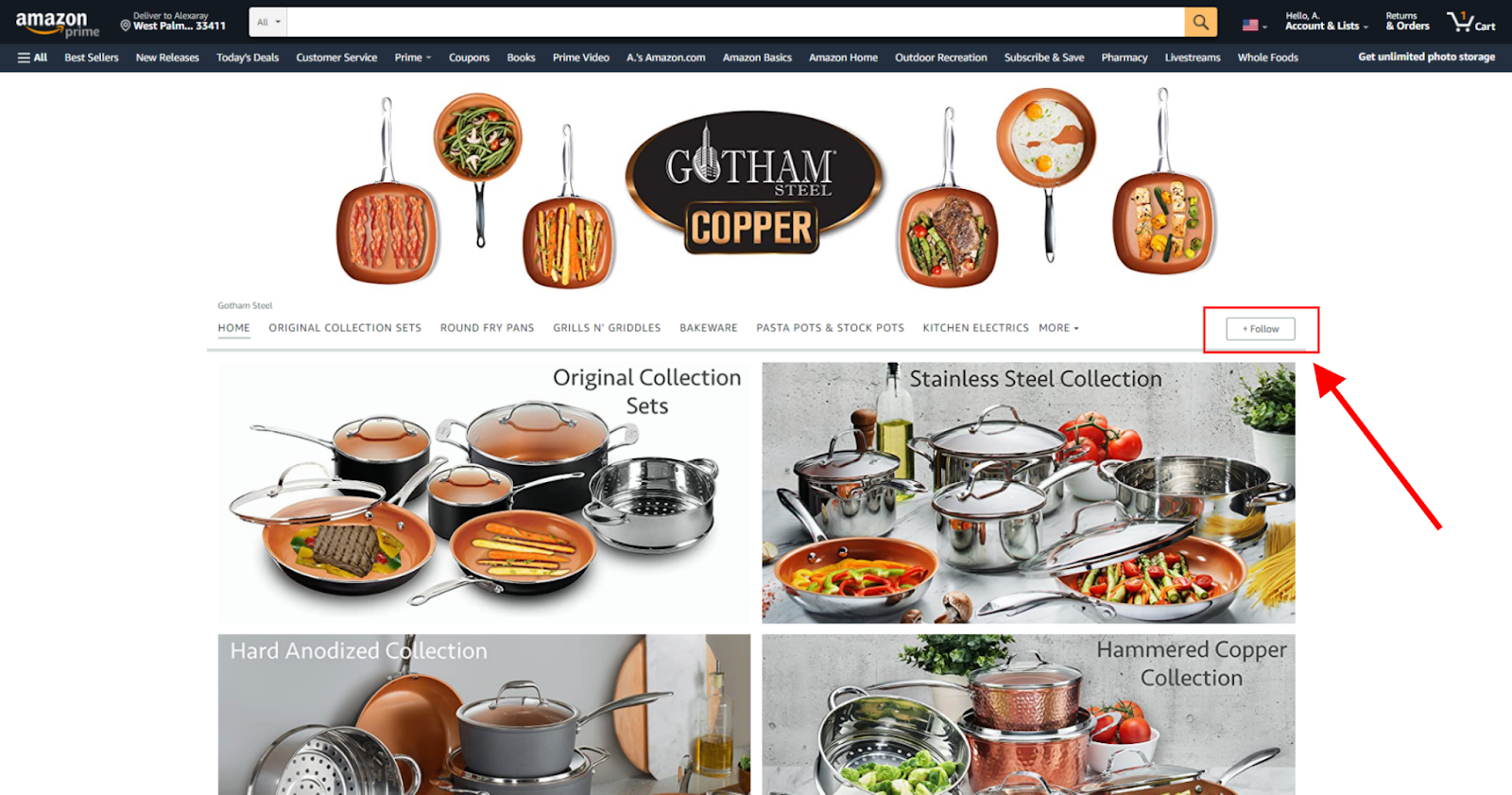 So, one option you might want to try is to direct customers to follow your Amazon Storefront in your follow-up email or on an insert that you provide in your packaging.
How to Set Up a Campaign
Setting up a Manage Your Customer Engagement campaign is relatively easy.
To set up an email campaign, you'll need your brand logo, a product (released in the last 6 months), and supporting images.
For your supporting image, you might include an image of someone using the product—i.e., lifestyle image.
When you're setting up the campaign, you'll have to choose a schedule. The available options are 5-day intervals, Monday through Friday.
Once you've uploaded your images and selected your timeframe, you'll submit your campaign for review. Amazon says it takes a minimum of 72 hours to review.

On your Manage Your Customer Engagement dashboard, you'll be able to see data (Open Rate and Total Reach) on how your email campaign performed, but as of now, you're not able to see direct sales attribution.

It should be interesting to see how well these emails work if Amazon does start showing direct sales attribution.
Right now, you can email customers through your own list, but when you have an Amazon sender and Amazon-branded email, it should be interesting to see if the response rate and conversion rate are noteworthy.
Either way, running MYCE campaigns, and showing your brand to your store followers, will only remind them that you have products to offer. When they're ready to buy, they'll be more apt to remember you. This, all while not having to invest money upfront—when you use the MYCE tool.
Wrapping Up
With Amazon providing more support for sellers that focus on brand building, it's a heads up that building your brand is becoming more important on the platform.
Be sure to put extra intention into your packaging, inserts, and follow-up emails. Invite customers to follow your Amazon Storefront.
The Manage Your Customer Engagement tool is still so new, and in the future, Amazon will likely come out with more brand-driven tools that help sellers grow. The more prepared you are to adopt these tools, the better your competitive advantage.
Happy Selling,
The Page.One Team
The Last Word:
Notice that the requirements to use the MYCE tool are to be brand-registered, have a Storefront, and have store followers. If you've neglected to register your brand, be sure to do that as soon as possible. Once you're brand-registered, set up your Storefront and use some of the tips in this article for getting followers.
Amazon's finally giving sellers a route to contact their supporters. If you weren't prepared before—with Brand Registry, a Storefront, and followers—now is the time to get prepared. Then, when the next feature comes out, you might just meet the requirements to start using the tool right away and get a first-mover advantage.